The furniture manufacturing industry is a growing business that constantly offers new and attractive design. At the same time, however, more people are getting tired of mass-produced standardized furniture and looking for something more unique. If you like carpentry and have good design skills, maybe it is time to consider investing your talents in starting your furniture business?
If you decide to take upon the venture of starting a furniture business, you will most likely have loads of questions. Whether you have an education in furniture manufacturing and design or you are self-taught, the most important thing is to define your business correctly or in other words, find your niche. Maybe you are thinking that the idea of starting your furniture business seems like your dream job, but it is also a big bite to chew, especially if you consider the investment.
What if we tell you that there is a way to make money doing what you like practically with just one tool – a sander? This wouldn't require a huge investment.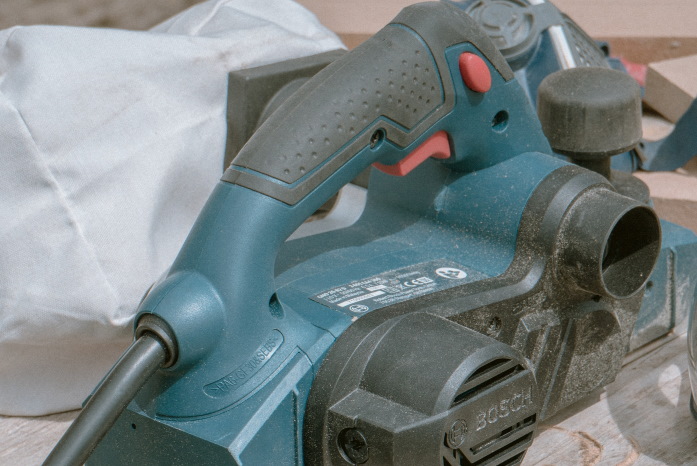 Furniture Business – Refurbishing
You enjoy working with wood, but you feel hesitant to make a considerable investment in a business that may not bring success. In this case, we would suggest that you choose the refurbishing furniture business as your niche with the belt best sander.
People buy new furniture for their homes or offices on a daily basis, and the old one usually finishes in the dumpster. With such big waste production, refurbishing furniture business comes as a great idea that will help the planet and increase your annual income at the same time.
What is great about this business venture is that it doesn't require that you have a Master's degree in furniture design and a house full of tools and equipment. You should have basic knowledge and interest in carpentry and, maybe, but not always necessary, upholstery. Also, you need to know how to work with a sander and paint. Most importantly, you need the right eye for design and understanding of what your customers might like.
Starting a Furniture Business
Assuming that you came this far in reading the text means that you are thinking about refurbishing as a business option, we will explain how to start a furniture restoration business.
#1. Where to Find Furniture?
Whether you are looking for used business furniture or home furniture to begin your business, you can search for it in several places:
Dumpster diving

Freecycle Networks

Garage/Yard Sales

Friends

Shop Owners

The last one may come as a surprise but sometimes store owners are willing to give up or sell at meager prices objects that are damaged.
#2. Get High-Quality Furniture. We are not talking here about the state of the furniture. The more you develop your skills, the more you will be able to refurbish even the extremely damaged pieces. But you must get units that are made initially with real and qualitative wood.
#3. Use Top Quality Materials for Your Work. This is self-explanatory, isn't it? The better the paint, fabric, and other materials you use, the higher are your chances of making a top-notch product everyone will want to have.
#4. Create Accounts on Social Networks. Use all the possibilities that are at your disposal, like Facebook, Instagram, Twitter. It's completely free of charge and an excellent way to advertise your business. What you have to keep in mind is that opening accounts isn't enough. You need to be active and post engaging content frequently. Also, make sure that you share the best pictures of your work.
#5. Offer Delivery and Shipping Options. This shows that you care about your customers. People like to see that they have different options, even if it is easy for them to come and pick up the piece they chose.
Conclusion:
Are you feeling ready to start your furniture business? We certainly hope so, as much as we hope that this text inspired you to think about it. Starting every new project can seem a bit daunting for sure, but with enough passion and persistence, you can succeed. We will love to hear if you have any ideas or experiences regarding refurbishing furniture as a business or a hobby.
Author's bio: Luke Capp is a certified designer and blogger. He developed his own business making and selling modern furniture. Now he shares his ideas with other people to help them invest their skills and knowledge into exciting furniture business projects.