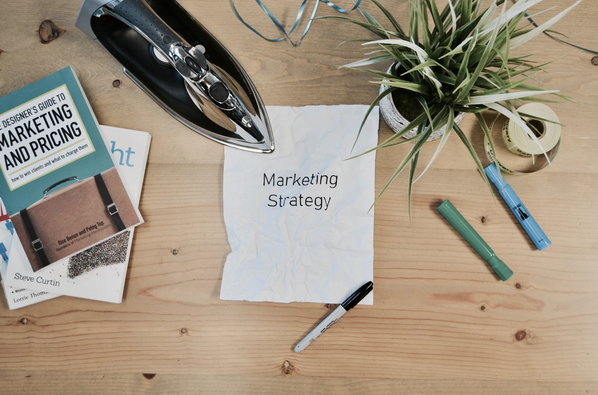 Building brand recognition is one of the hardest things that new businesses are required to do. While most other aspects of starting a business can be planned for and executed in-house (creating a product, establishing your team, etc.) presenting your brand to the world, and crafting an identity that is easily recognizable to your target consumers, relies on the blending of internal effort and external attention. This can be problematic when you're working to a tight budget, as exposure doesn't generally come cheap. Luckily, this doesn't mean it's impossible to build a reputation and solid demographic, it just means you need to get creative.
Make Your Product Work For You
Omnipresence is something all brands strive for and although it's a hard goal to achieve straight off the bat, if you can lay the foundation and get your products working for you, you'll build your reputation and customer loyalty far more efficiently. Promotional products (especially those that can serve a purpose in the daily lives of your target demographic) are a great way to do this as not only will they keep your brand at the front of your customer's minds, they'll also provide free advertising amongst their social and professional circles.
Get Social
Another low-cost way to establish your presence in the market and build recognition is by utilizing social media. Not all platforms will be relevant for all businesses but by doing your research and establishing a solid plan before creating your page, group or profile, you'll be able to ensure that your social channels align perfectly with, and efficiently promote, your desired brand identity. This will allow you to grow a loyal following who may even assist in building your reputation if you create share-worthy content.
Add Value
Speaking of share-worthy content, instead of focusing on traditional advertisements, you would be wise to consider investing in a content marketing strategy, especially if your budget is particularly tight. This can include blogs, videos, podcasts or even standalone imagery, as long as what you produce is engaging and adds value to your target demographic's lives, you'll see good results. Brainstorm topics that are relevant to your business, audience and goals then create a plan for how you will generate, and disseminate, appropriate pieces. This will help establish your company as an expert in your field and allow you to build recognition based on more than just products which generates further reach. Plus, once you build engagement around this content, you'll be able to take customer feedback and suggestions into account when building future calendars and endear yourself to your audience as they'll see that you actually listen to them.
Establish A Loyalty Program
Another great way to expand your reach and build recognition is to have a loyalty program that is actually useful to customers. Discounts for referrals or spending a certain amount are always popular but special members-only deals also work well. Study your demographic, try different methods to see what works best and, if appropriate, run a subscriber survey to find out what your customers like and then provide consistent, quality service.
What works for one company may not work for another and a lot of building a business from scratch comes down to trial and error. These four strategies provide a solid, budget-friendly foundation for your marketing plan but that doesn't mean that they'll allow you to set and forget your brand building exercises. The
most important factor
in solidifying recognition is consistency, so make sure you grow your strategy above and beyond what's outlined here if you want to build an empire. Good luck!
Photo by Campaign Creators on Unsplash