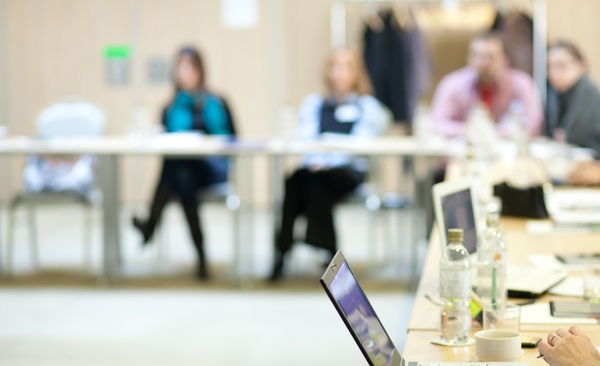 When there is a commercial cleaning company in Sydney coming to clean your business space and offices there are things that you can do to prepare for their arrival. By preparing the space ahead of time you can ensure there is enough time for the entire space to be cleaned and for there to be a focus on the small details without increasing your cleaning bill or hours. By removing personal items from surfaces, keeping floor space clear wherever possible, and ensuring any spills are cleaned up the cleaning company can do a better job much faster than if they need to move things and clean spills.
Remove Personal Items from Surfaces
Having items such as coffee cups, pens, lunch supplies and other on the desks, counters, and other surfaces can slow down the amount that can be cleaned well in the allotted time. By moving each of these items in advance the surface is easier to clean well and non of the items will be damaged by the cleaning supplies or misplaced when they are moved.
This also extends to work related items such as calculators, files, notepads, and other items that are used daily for the tasks of the job. The less clutter and items on the counters, tables, waiting room chairs or tables, and desks, the more time will be focused directly on the cleaning of these surfaces rather than moving items off of them to put them back after.
Items such as keyboards, computer mouse and mousepad, and pen holders can all remain in place. Coffee machines, toys, and some books, can be cleaned underneath without moving them far, so they can remain in place when preparing for a cleaning company. Any magazines, books, or other literature should be stacked or put away so surfaces can be sprayed with cleaning solutions and wiped easily and quickly. Shoes, bags, and coats or sweaters should be hung up or put away. These items will not be disturbed where possible but it is important that they be moved where needed for cleaning to be completed properly.
Keep Floor Spaces Clear Where Possible
There will not be a completely clear floor, but there should be clear walkways. The hallways should be clear of any and all clutter or items so they can be vacuumed or mopped, with the ability to clean carpets as necessary. Spaces under tables, chairs, and desks should be cleared when possible to allow for vacuums, brooms, and other cleaning supplies to be used in the space to clean the floors. As they are generally high traffic areas it is important that they be cleaned frequently and well. Any standing boards or signs that can be put away at night should be to allow clear space.
Boot mats and other items that are used on the floor regularly may need to be cleaned as well so they can remain in place. These are items that belong in that space and can be cleaned and returned, rather than being personal items that are moved without being cleaned. Furniture certainly is not required to be moved and can be cleaned around.
Clean Spills as They Happen
As spills happen they should be cleaned, but occasionally something will not be discovered until later. A leak can develop in a cup or a coffee pot, paint or other items may be knocked over and not found until later. When they are found it is important to clean them as most items will create more of a mess and be harder to clean the longer they sit.
When spills are wiped up quickly, swept, or tidied, the area can be properly cleaned and sanitized. Where spills are left they must be cleaned first, leaving the cleaning staff less time to properly sanitize or disinfect. These processes may be required often for some businesses, and with new protocols in place the cleaning and sanitizing that all commercial cleaning companies in Syndey are using.
Cleaning companies are hired to clean the space and to ensure it is sanitized or disinfected before the next use. This can only be completed if they have access to all areas that require cleaning and they must be able to complete it in the time allotted. To make this a smoother process for all these few steps can be taken throughout the business day or at the end of the day.