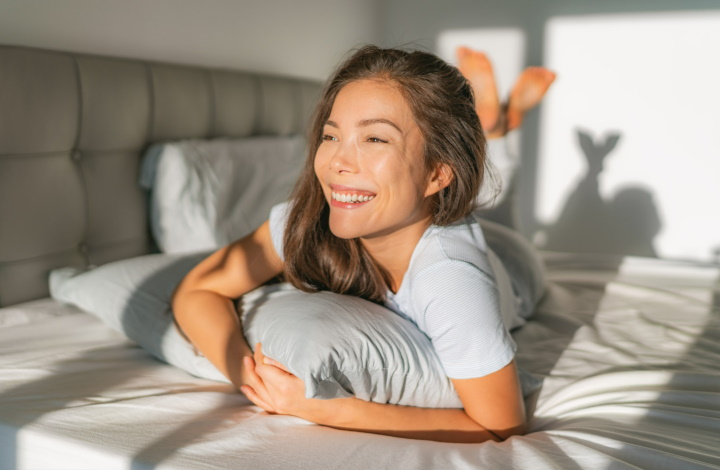 For many, having a window in their living space gives added comfort as they give way to proper air circulation and the presence of natural light. Having natural light in any part of the home is considered by interior design experts as an essential added aesthetic value. It's believed to bring life to any given space. Also, it's said that many people would find it uncomfortable and at times even suffocating to stay in dark, enclosed spaces for a long time. The mentioned reasons make windows essential in having a comfortable and enjoyable stay in any home.
Further, the featured circumstances prior may also be the reasons why homeowners invest in beautifying their individual residences' windows. As enhancements, many consider adding awnings and draperies to decorate their windows. These additions may seem small and simple, but they have a huge impact on the overall appearance of the home.
Nowadays, one of the most popular ways to upgrade windows is by installing motorized blinds. Not only are they aesthetically appealing, but they also have practical functions such as providing added shade and protecting a given property's interior from too much sun exposure. Apart from these, there are many other ways motorized blinds may add value to the home in general, perhaps as to why more and more homeowners seek to have them installed.
If you're a homeowner and you're contemplating if having motorized blinds will be right for your home, you can consider the following points. They could give you more information about motorized blinds and why it may be a great idea to have them in your household.

1. There Are Different Types Of Motorized Blinds To Choose From
Motorized blinds and shades can either be wireless or hardwired. Wireless, battery-operated blinds are ideal if having additional cabling inside the home may be too much work or unnecessarily costly for the homeowner. They can also work well for older structures that need retrofitting as the wiring isn't necessary. As such, wireless motorized blinds are ideal for every type of home.
Commonly, companies specializing in motorized wireless blinds, such as Helioscreen and others like it, offer them in standard window sizes and are sold in sets including wall brackets, headrail, motor system, and fabric. While some don't require professional installation, you can consider hiring an expert to install the blinds for you especially if drilling is called for. Also, it may be a more convenient option for those who are unfamiliar with tools and do-it-yourself (DIY) installation. With selection of exquisite curtains, you may enjoy the luxury of your own apartment in style, get more information! Click this link.
On the other hand, homes under construction can benefit from the flexibility of wired motorized variants when it comes to wiring. For instance, if you're thinking about installing wired motorized shades early in the construction process, you can provide for the wiring so it'll be easy to install later on. Moreover, this can help make the installation more cost and labour-efficient as well. Having pre-wiring provisions will also make it easier for you to upgrade your window treatments from non-motorized to motor-driven variants.

2. There Are A Variety Of Styles Options Too
The common motorized blind and shade styles include Roman shades, roller shades, and drapery track systems.
Roller blinds are one of the most popular styles of motorized window treatment. A roller blind uses an aluminium tube that rolls the fabric that serves as the window shade up and down. Many motorized roller blinds have both manual and remote-control operations. Some have a dual fabric option too wherein the user can select which fabric would be in use depending on their preferences. The fabrics used can either be translucent, blackout, or sheer. There are usually a variety of colours to choose from as well
The Roman shade style is similar to roller shades in that it uses an up and down rolling mechanism. The difference is that the fabric folds neatly as it raises instead of wrapping around a tube, creating a form somewhat similar to Venetian blinds. When it comes to fabric choices, both styles can use the same fabric through the Roman shade allows more flexibility when it comes to thickness.
Meanwhile, drapery track systems work like a typical curtain in a rod. In contrast with Roman and roller shades which have up and down mechanisms, the draperies move from left to right or open from the middle. The drapery track system uses a motorized mechanism that allows hands-free operation which can be done by remote control, motion sensors, voice command, and even a timer. As with the other two styles, the drapery track system can also use any type of fabric as a shade.

3. Having Motorized Blinds May Improve Energy Efficiency In Your Home
Too much sun exposure can cause strain to your temperature regulation system at home. On the other side of the coin, letting a sufficient amount of heat from the sun enter your home may be desirable during winter. For these reasons, using motorized shades can help you improve energy efficiency in your home because it'll be easier for you to control the shades for each window as needed. You can also lessen the amount of energy needed to contain and regulate the ambient temperature in your home.
Apart from regulating temperatures inside the home, having sufficient shade also helps protect the functionality of gadgets and appliances such as refrigerators, computers, and many more. These examples are particularly sensitive to heat exposure and their performances and efficiency may be negatively impacted by it in the long run.

4. Motorized Shades Offer Convenience
Though some people may say that controlling non-motorized shades is easy enough for anyone to do, the amount of effort and time spent in adjusting them in a lifetime put altogether can't be overlooked. This is especially true when the windows are placed in high or hard-to-reach areas such as in the bathroom or in the kitchen. Given this, it'll be much easier and quicker to adjust the shades and drapes using a remote control.
Also, modern developments have added advanced functions to some motorized blinds allowing users to control them using voice commands, mobile applications, and motion sensors.
Adjusting the drapes in your home may seem like a small task, but doing it in an easier and more convenient way can still make your home life more pleasant and comfortable. Many homeowners are drawn to the advanced features of motorized blinds and shades which makes them consider investing in one.

5. They Can Provide Sun Protection
Sun protection is especially important if you live in a sunny area where natural light is abundant. While natural light can liven up a room, too much sun exposure can make a room too hot and uncomfortable to stay in. Moreover, prolonged sun exposure can also be damaging to the artwork, furniture pieces, and other fixtures in a given living space. With motorized shades, you can control each room's sun exposure to ensure that it stays within safe and comfortable levels.
Additionally, your choice of fabric could help you control the natural light coming into your home depending on the time of day. Case in point, some family members may find blackout shades useful if they need to take a nap in the afternoon on a sunny day. Meanwhile, you may want a translucent shade for your living room to make it look bright and full of energy as you start your day in the mornings.

6. Motor-Powered Shades Offer Safety, Privacy, And Comfort
For many homes, it's essential to have the drapes drawn in specific areas to provide enough privacy and comfort for the occupants. This is especially true in rooms where privacy is important such as the bedroom and the bathroom. As much as natural light may be pleasant to have inside the home, it can be uncomfortable for many to be seen from the street while doing day-to-day tasks. Further, it can also be unsafe to leave important items in plain view.
Having motorized blinds may be useful in a home office, for instance. This is because apart from protection from sun exposure, you'll also need to be free from distractions and intrusions outside. Also, your home office may have valuable items such as your computer, phone, and other gadgets which may need to be safeguarded and concealed.
This is why it may be useful to have drapes that can be easily raised or lowered as needed. People may have different preferences when it comes to privacy, and it'll be best to invest in a piece of equipment that'd ensure that your home's occupants are feeling safe and comfortable at all times.

7. They Add Aesthetic Value
Installing motorized shades can instantly transform your home's interior. They're eye-catching decorative details that can enhance your home's aesthetic appeal and value in the long run. Though some may argue that non-motorized options also serve the same purpose and may cost less initially, the modern design of motorized blinds and shades can give any space an updated and stylish look that ultimately enhances its visual quality.
In this regard, it may be wise to take advantage of the various colours, patterns, and designs of fabric available in the market. Choosing one that'd best complement your windows will allow you to maximize your investment in these specialized treatments.

8. Associated Costs Surrounding Having Motorized Blades Make Sense
Some homeowners hesitate about motorized shades because of the cost they entail. Anyhow, there are ways in which the cost can be reduced such as by choosing more affordable fabric options and simpler motorized features. This way, you can enjoy similar results without having to pay too much money from your pockets.
The price of having motorized shades and blinds may vary depending on the materials used, how much labour was needed during the install, the size of the windows, and the features of the installation. Commonly, motors are believed to be priced between AUD$200 up to AUD$1500 while the installations start at AUD$40, depending on how many motor systems need to be installed and how labour-intensive the process would be. As for the fabric, prices could greatly vary depending on the brand or manufacturer, the size and style, and many more.
Common Misconceptions Homeowners Have Surrounding Motorized Blinds And Shades
Some homeowners think twice about getting motorized shades especially if they have a finished home. The common worry is that the wiring may take time and may be costly as well. In this case, having a wireless shade would be an excellent solution as they don't require wiring and the batteries are quite affordable, too. Usually, wireless motorized shades use lithium batteries or a rechargeable power source that lasts for several months. Some even have solar power attachments, making them cost-effective to maintain for the long term.
There are also cases where some owners are worried that it may be complicated to control motorized shades. Nowadays, there are many variants available in the market that allow users to control an automated shade from remote controls, mobile apps, and even through smart home controllers. As such, it has become more and more convenient for users to use motorized shades depending on their preferences. Yet it may also be helpful to take note of the maintenance they may require in the long run.
For homeowners who are anxious that motorized shades won't work well with the design of their home, the solution may be to select a style depending on the type of home they have. This way, it'd be easier to customize the blinds and shades to allow them to blend in with other elements in the home's interior. For instance, Roman shades are known to work well with more traditional designs, hence, consider them as primary options if the house has a classic vibe. On the other hand, the roller shade might work well with a more contemporary interior design.
With these in mind, it may be helpful to look closely at what style would work best for a particular room or living area with furniture pieces. This is because some may look good aesthetically with a particular motorized blind style, but may benefit more from the functions of another. In many cases, it may be more practical to choose functionality over aesthetics especially if the fixtures will be installed permanently.
Conclusion
Having motorized blinds and shades adds value to a home beyond visual appeal. They can provide added comfort, convenience, security, privacy, and energy efficiency to your home. It's also a great way to add a modern touch to your home design without the need for labour-intensive remodelling or renovations. Having them in your windows can bring real value and practical advantages that make them worth the investment.