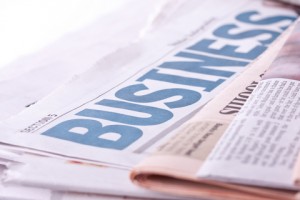 As we all know, the retail environment has changed with the digital age and the introduction of online stores. People don't feel they have to purchase in a 'bricks and mortar' store anymore and the growth of the direct selling industry is a reflection of this change. Whether they want to buy laundry products, make-up, skincare products or even high value products like Thermomixes, people can try the products, learn about them in an intimate environment in someone's home and then purchase either online, or by ordering through their contact within the organization. Direct selling is very modern way to buy.
This shift in the way people purchase, and who they are happy to purchase from, is reflected in a report by Deloitte Access Economics1. In the report they found that nowadays direct sellers tend to be under 45 with a whopping 65% of the industry aged between 25-45 years old2. Perhaps not quite so surprisingly, the industry is dominated by women (90%) who are looking for a flexible work/life balance which allows them to earn extra income. Many are bringing up young families or holding down a part time job and direct selling offers them the opportunity to build their own business at the same time.
Not only does direct selling offer lifestyle choices that appeal to generations X and Y; the industry makes a huge contribution to the economy as a whole. Comparable in size to the Processed Food and Vegetable Industry, the direct selling industry contributes almost $1.7 billion to the economy3 through the employment of over 475,000 people signed up to various direct selling organisations (mostly part time) with over 250,000 of them actively working at any one time. There is also an unmeasured flow on effect to other industries such as transport, packaging and manufacturing which also benefit.
One of the interesting discoveries in the report is that direct selling seems to particularly attract people who live in the lower socio economic areas of Australia4. So not only does direct selling allow people flexibility in their working lives, it also supplements low incomes. Many of the people working within the industry find that the socializing it entails makes it attractive5 as it builds their personal networks and self-esteem. Although predominantly in metropolitan areas, there is still a significant number of people who are based in regional Australia that are part of direct selling organisations. These people, in particular, find that the social aspect of the business makes it personally fulfilling.
For people who are looking for flexibility in their work, and who want to add to their, or their family's income, direct selling is a great choice. They can dictate the hours they want to work, and can supplement their income to whatever level they wish. For further information about the industry, go to www.dsaa.asn.au.
Social and economic impacts of direct selling: Direct Selling Association of Australia Inc. by Deloitte Access Economics, December 2013

page 33

page 44

pages 19-20

chart on page iii