Local company launches powerful online tool to connect prospective candidates to local jobs with peace of mind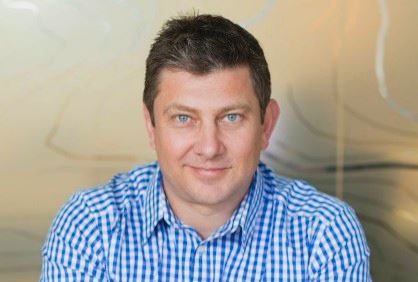 Sydney, Australia – December 2, 2014 – Employment Innovations today announced a significant leap forward in helping Australian businesses attract and retain the best talent while navigating the nation's complex regulatory framework. The company's Employment Hero (http://www.employmenthero.com/) online ecosystem enables employers to list job opportunities free of charge and subsequently manage all aspects of employment within a business.
Australian businesses must comply with a complicated regulatory landscape – including legal documents that detail wages, loadings, allowances, penalties and other conditions that must be paid to employees. Compliance is critical, but most small business owners don't have the expertise to correctly interpret, monitor and apply awards.
Employment Hero is an accessible, cloud-based award compliance platform to help employers and employees alike find their way through the complex world of awards, to remain both compliant and competitive. The employment platform is fully integrated and cloud-based, helping businesses manage the entire employee life cycle from hire to retire, including HR services, live HR support and outsourced payroll services with rostering and award interpretation.
"Employment Hero is much more than a job board; it's an engagement platform to attract and retain talent and to provide employers with a simple, effective way to comply with regulations and differentiate themselves as a best-of-breed business," said Ben Thompson, chief executive officer at Employment Innovations.
Employment Innovations is a leading company that leverages technology to provide the best fit for employers and job seekers to connect. The company's approach is predicated on a pivot within the industry that has enabled it to transition from providing professional services towards software and cloud-based products that solve real business and employee issues. Employment Innovations provides businesses with the tools to treat the workplace as a strategic asset and deliver an unparalleled experience to employees to help attract and retain the best talent.
"Employment Hero represents a disruption to the job market and we firmly believe that the traditional model of charging companies to place job ads is antiquated," continued Thompson. "We appreciate that businesses are looking for support to provide great jobs, while employees are seeking peace of mind."
This year, Employment Innovations was ranked in the top 10 of BRW's list of Most Innovative Companies 2014 for its easily accessible, cloud-based award compliance platform. The Employment Hero platform has proven popular across the retail and hospitality industries – the very backbone of the Australian economy. These sectors are where Australians learn to work and Employment Hero helps businesses become compliant and gives employers – and prospective employees – workplace confidence.
About Employment Innovations
Employment Innovations has been passionately helping Australian employers navigate the complexities of the employment landscape for over two decades. The Sydney-based company has deep expertise in connecting and supporting job seekers looking for the best place to work offering rewards, recognition and great culture, with employers seeking to build the best workplaces by offering a deeper level of engagement, compliance and streamlined processes.