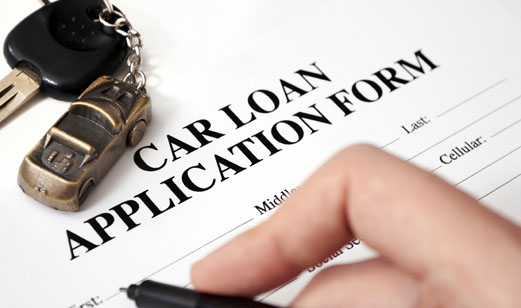 Adelaide 27 March 2015. Most Australian car buyers are honest people but sometimes something goes wrong with work, family or business affairs and financial distress appears.
Often circumstances that could not be anticipated lead to people to fall behind with one or many loans or even bills. All it takes to damage a credit rating is for one person at a bank or a finance company to list a default and credit becomes hard to get.
Once a default is listed on anyone's file with credit reporting agencies, it instantly becomes harder to obtain approval for car loans, housing loans or even an account with Telstra or an electricity supplier.
The best way to never come to the attention of credit reporting agencies is to not borrow and then, if you need a loan, to not fall behind with payment obligations.
In Australia, almost everyone needs a car. The sheer size of capital cities likes Adelaide makes it so much more convenient to be in charge of your own travel. When people apply for a car loan they are required to consent to the proposed lender making enquiries with credit reporting agencies.
No matter whether it is a car dealer offering dealer finance, a car maker finance company or a bank, lenders report to credit reporting agencies that a person has applied for a loan for a car. That means that every subsequent enquiry with another lender will reveal previous attempts or applications for car loans. You can't shop around for car loans in private these days so pick a bad credit car loan specialist at the start and stick with them.
So, if a person has been behind with housing finance, furniture rental, telephone accounts, car loans or any other consumer credit, it results in the person becoming what is called, an applicant for "bad credit car loans".
That means that lenders are aware of previous dramas with meeting commitments.
There may be reasons that are excuses for falling behind and getting a judgment for a debt or making late payments, so it is not necessarily the "end of the World" There are businesses that specialise in
Bad Credit Car Loans
like BadCreditCarLoans.com.au.
If a person with a bad credit history wants a car loan, all they need to do is to apply by phone or online to one of the leaders who are experts in lending to people with bad credit. Explain the circumstances with total honesty!
If you have paid defaults or still have unpaid defaults, missed bill payments from time to time or been discharged from bankruptcy apply for a free obligation car loan assessment.
Whether a bad credit rating was a result of losing a job, a separation, a divorce, a business setback, illness or someone else letting you down, explain what happened and produce some supporting evidence to corroborate your story.
Finance companies and businesses that assist people with bad credit car loans know that life is not always simple. Things go wrong and that should not prevent honest hard working applicants for finance from getting a loan at the best rates and on good terms.
Even ex bankrupts are able to get car loans if they can show supporting income in the credit application. Look for a finance business that caters for bad credit car loans or second chance car finance.
BadCreditCarLoans.com.au is based in Adelaide but they provide Australia wide bad credit loan advice. It is important to be "upfront" when looking for bad credit loans. Explain your background and show evidence of stable employment, a stable residential history and in nine out of ten applications, something can be done.
BadCreditCarLoans.com.au has direct access to major banks and household name finance businesses as well as boutique lenders who offer loans to people with impaired credit history.
One of the benefits of seeking help from a specialist in bad credit car loans is that they can negotiate lower application costs, lower interest payments and often less onerous terms and conditions in a loan agreement. Because they specialise in bad credit applications, they can advise on how to take advantage of second chance finance to restore a credit rating to within "normal" guidelines.

A bad credit rating can be fixed.
Apart from getting a loan for people with poor credit history, specialists can often arrange a refinance package to payout onerous loans that are sometimes the only option for people who do not compare and save with credit applications. Repaying an existing bad credit loan with a new one to reflect a better credit history, can save money and heartache. Often no deposit is required for a bad credit car loan.
Why not go online or call today to see what options are available from businesses that intimately know the leading lenders in the bad credit loan industry
Getting a preapproval for a car loan is a vital first step when visiting car dealers or using online car location sites like Gumtree.com.au, CarSales.com.au or
CarClick.com.au
About Bad Credit Car Loans
BadCreditCarLoans.com.au is a non-conforming specialist broker assisting customers to get approvals through their panel of second tier lenders.
A bad credit car loan application is always more complex than a straight forward clean credit car loan. Due to this complexity dealing with a specialist in this field is a must! We understand the process of approval better than anyone and know how to put forward an application in the best possible way to provide the best chance of approval.
Tags
Best deals in car finance for personal and business applicants, including low doc loans and bad credit car finance. Get fast online pre-approval.
Looking for a great deal on car finance?
First-time loan applicants.
Self-employed or small business owners.
People who have been turned down by the banks.
Expert finance consultants who'll work harder for you.
Access to a wide range of specialist lenders.
Low doc loans to accommodate business applicants.
Exclusive access to credit providers specialising in credit issues.