Young Australians falling into debt they can't repay and struggling to get back on their feet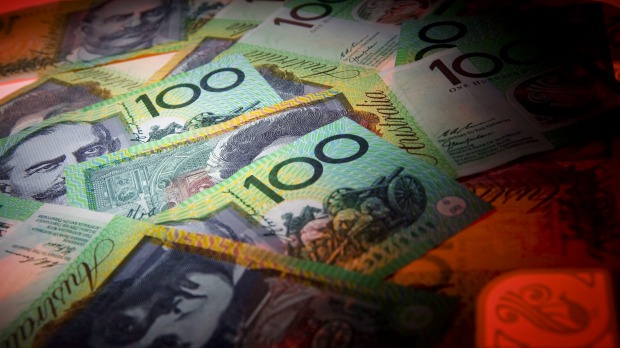 May 27, 2015, Sydney: One in 10 Australians has defaulted on a bill payment that led to a mark on their credit file, new research from RateCity has found. And it's young Australians that are most at risk.
The RateCity consumer study has revealed that 70 percent of defaults occurred before the age of 35, and almost two-thirds (58 percent) had taken place before age 30.
Ali Cassim, money commentator at RateCity.com.au, said the results are worrying and suggest that many young Australians are unaware of the consequences of failing to make a bill payment on time.
"The research has also shown a trend towards a credit-based society as young Australians are taking on debt earlier than previous generations did," she said.
"More than half of Australians under the age of 35 said they took out a credit card before they turned 25, compared with just 10 percent of baby boomers. We're certainly seeing a trend to young people and plastic – clearly, a sign of the times."
One in five Australians who had suffered a default said they still hadn't recovered financially, and the impact was more severe for young adults, with 25 percent of people aged 18 to 24 saying they still hadn't found their feet financially.
"What we're seeing is that Australians who have had a financial blip are really struggling to overcome that, and, in many cases went on to further financial difficulty as a result," said Cassim.
"Half of the people we spoke to said that a default had led to further money troubles, and again the 18 to 24 year olds were the most affected with three-quarters saying they suffered further financially."
RateCity's tips for people facing financial troubles:
Avoid missing future bill payments by setting up a direct debit to be automatically transferred from your account before the bill payment is due. Set the transfer date for a few days after your salary is paid into your account to avoid any payment delays, etc.

Be aware of recent changes to credit reporting rules and how a missed payment can negatively impact your credit file – more details are now available to future creditors to access your details to determine whether you're a worthy candidate for a loan or even a mobile phone contract.

On the other hand, the new credit reporting rules also give Australians greater opportunity to take steps to add positive marks – green ticks – to their credit file through good credit behaviours, such as making future payments on time.

If facing a potential default, contact your credit provider / bank / institution immediately to discuss your options – typically they will have ways to assist.

Give yourself a financial health check – take this time to compare your credit card and other products online using a free comparison site such as RateCity to ensure you're getting a good deal. Look at the interest rate, fees and the features most suited to your needs.
About the research
To gain insight into how Australians relate to money, Australia's leading financial comparison website RateCity (www.ratecity.com.au) commissioned an extensive consumer study through Sweeney Research in May 2015. The research, which received over 500 respondents, looked in depth into the different ways Australians handle their personal finances, their spending habits and the way these affect their relationships, health and wellbeing.
About RateCity
RateCity (www.ratecity.com.au) is Australia's leading financial comparison website, where Australians can easily search, compare and apply for over 7,000 financial products – from credit cards to home loans to car insurance – from over 200 institutions. Our job is to take the hassle out of finding the right financial products online – saving our users both money and time. RateCity is a private company with an AFS Licence and ACL (AFSL & ACL: 316 710), powered by CANSTAR, in partnership with Mi9.
Disclaimer
To the extent that any RateCity Pty Limited data, ratings or commentary constitutes general advice, this advice has been prepared by RateCity Pty Limited ABN 12 122 743 542 AFSL 316710 and does not take into account your individual investment objectives, financial circumstances or needs. Information provided on and available from this site does not constitute financial, taxation or other professional advice and should not be relied upon as such. RateCity Pty Limited recommends that, before you make any financial decision, you seek professional advice from a suitably qualified adviser.
Product Disclosure Statement relating to the product should also be obtained and considered before any decision about whether to acquire the product.
Please refer to RateCity's FSCG for more information.