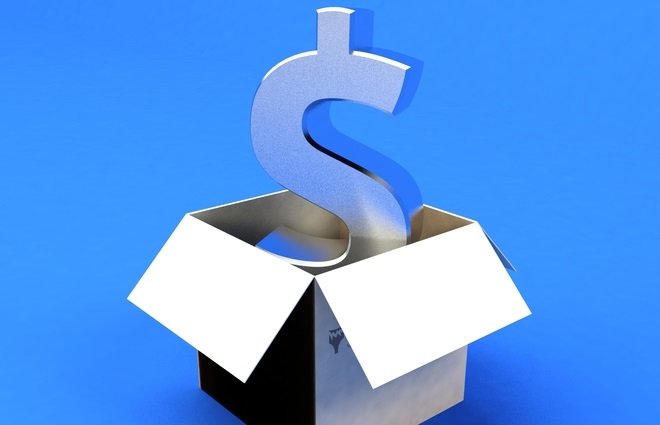 The internet made our life much easier and more convenient. For many people, a quick loan over the internet turns out to be an extremely convenient solution which never existed before.
In the past, to get a loan, you usually had to rely on your bank, which meant a lot of paperwork, a lot of hassle and long waiting time – sometimes even a few weeks.
If you can wait it is not a problem, for example when you are planning a home extension and do not have to have the funds straight away. But what if you need a personal loan much faster and cannot wait that long?
Also, dealing with the banks means that you had to have your credit score in good nick, or you would risk a rather dim scenario – that your bank turns your loan down. In a nutshell, sometimes it feels that only people who have money can get more of it, but if you have a difficult financial situation you cannot count on your bank or even credit union at all.
How Online Lenders Approve Loan Applications?
The lenders works under ASIC's legal obligation of making sure that you will be able to repay your loan without getting into financial hardship. Some credit providers may decide that the risk of lending you the money is higher than the potential profit they will make from the fees and they decline the application.
It is true that borrowing may not solve your money problems and that borrowing even small amounts of money can be expensive.
On the other hand, in many emergencies a
personal loan
can save you from a major drama, for example when you need money to cover an unexpected and huge bill, when your car broke down or when you have to fix a roof after a big storm to avoid further damage that would be much more expensive to repair (or could even cause personal injury).
In order to ensure that you will be able to repay the loan, and not fall into even greater financial trouble, the lender has to determine how much money you can really borrow. One of the best ways to confirm that it will work for you is to check the amount of the monthly instalments to pay and decide if you are able to make that financial commitment.
Our online calculator makes that quite easy. Simply choose the amount you want to borrow, repayment frequency, length of loan and you will see clearly how much you can borrow without getting into hot water.
Things, a borrower should be aware of
The next very important step is to fully read and properly understand each point of the contract, which explains all the terms and conditions of borrowing money, the repayment terms, and the consequences of not repaying on time.
For example, it is important to know that shorter terms often have lower interest rates. Longer terms usually mean lower repayments – which is easier to pay - but in the long term you will be paying more interest.
Getting the best deal on a personal loans can save you a lot of time, hassle and hundreds or thousands in fees and interests.
The terms and conditions and well as the fees will depend on several factors, including the type of the loan you are applying for.

Secured and Unsecured Loans
Generally, you can apply for a secured or
unsecured loan
. With a secured loan, you must provide some form of an asset, such as your car or boat, as security for the loan. The lender has the legal right to repossess your car, sell it, and get their money back if you fail to pay the loan back on time.
This type of loan often has smaller fees as the lender takes less risk lending you money.
With an unsecured loan, you do not need to have any assets as security which usually means that the monthly service fees and other fees are higher some lenders may even require a loan guarantor.
Repaying on time is extremely important as it may mean additional missed payment fees.
Role of a Good Credit Score
Applying for a personal loan from banks or credit unions is not such a quick, simple and straightforward process as applying for a payday loan or a personal loan because it usually involves checking your credit score.
A good credit score is a good sign that you will be able to repay the loan on time. If lenders see that your credit rate is not perfect, they may still approve your loan but hike up their interest rates just in case, especially if you apply for an unsecured personal loan.
Some people are confused by the terms personal loan, payday loan, instant loan and others as these terms are often used interchangeably.
There are many similarities between them, especially that you some loans for any purpose. In a nutshell, a payday loan needs to be repaid quickly, and the amounts you can borrow are smaller. The name payday makes it sound like you need to pay back when you get your next payday which is not the case. Many lenders allow more time depending on your situation.
Conclusion
Personal loans may be your best bet if you need to borrow more money, for example, if you are planning to sell your house and want to do some major rebuilding to sell it faster and for a better price.
Fixing your computer may require a smaller amount and in this situation a payday loan would be just fine, but if you are setting up your home office a payday loan will probably will not be enough, in which case you may want to enquire about a personal loan.
All you need to apply for a personal loan is an access to internet – you can apply using your smartphone. Basic information such as your bank account, a mobile phone and an e-mail address and so on is usually enough.
As long as to stay on top of loan repayments, borrowing money will not negatively affect your credit rate. Personal loan is a great way to obtain funds when you need them most.