If you have a damaged, wrecked, and an outdated car that isn't road-worthy, then you should think about selling it. No matter if you can't take your car on the road, you can still earn some money after selling it. There are several ways to get rid of an old and damaged car, but you need to determine which way/method is suitable for you. Generally, your financial stability and your car's current condition help you decide the most suitable option to contemplate.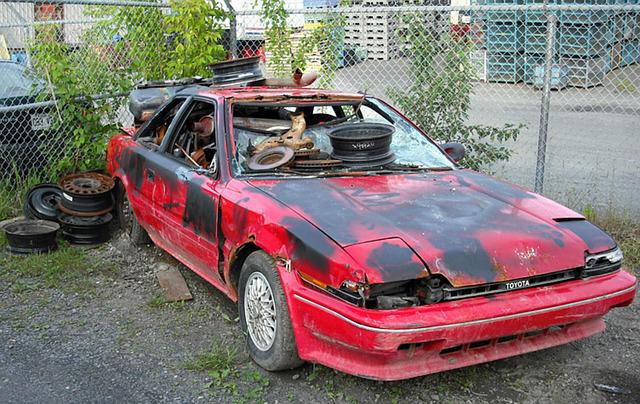 If you need money and your car isn't in acceptable condition, you should get rid of it quickly. Conversely, if your car is in working condition and you are not in a hurry, then you should expect a big payout.
Don't worry; we are unveiling different methods to dispose of a car that isn't worth fixing. You can opt for any suitable method that ideally meets your requirements.
Gladly, you can recoup some cash if your car is;
Rusted out

Broken down

Outdated or old

If the repair cost is more than the actual worth of a car
However, you never consider multiple things before you sell your worthless car for cash;
Are you willing to put in some energy for the car removal process?

Are you ready to donate your car for charity purposes?

Do you have enough space to keep your car and its used parts until you find a suitable car buyer?

Are you in a hurry or want to get rid of a car as soon as possible?
Try to find the appropriate answers to these concerns mentioned above before you sell your junk car.

Methods to Sell a Car That isn't worth Fixing
Here are some effective and practical methods to sell an unwanted car.
Sell it privately or trade it for another car.
If you aren't in a hurry and can wait for weeks, this option is ideal. Gladly, if your car is still road-worthy and its repair cost isn't more than the actual worth of a car, then you can find potential private car dealers in less time. They will accept your car and will offer some cash in return.
You can also trade in your car with another car. This way, you don't need to spend enough money on buying a new car. However, you can opt for this option if your car is in good condition and its parts work correctly. Otherwise, you can't sell or trade your car privately because no one pays cash for a damaged car.
So, please choose this option after considering its benefits and drawbacks properly.
Donate your wrecked car to a charity
If your damaged car's repair cost is more than the actual value of a car, then this option is suitable for you. You can donate your car if you don't want to earn some cash in return. Generally, most charity institutes hire underprivileged employees who repair the car and make it road-worthy.
Also, they sell used car parts and spend the earned amount on charity purpose. We strongly recommend you to prefer this option if you aren't interested in making some money.
Dismantle your old car for parts
Interestingly, you can easily find out a market that accepts used car parts gladly. So, instead of keeping your car in a car yard, it is better to separate its used parts and sell them at reasonable rates. However, your car parts must be in working condition because no one buys damaged car parts.
You can quickly sell the following car parts including;
Metal body parts

Electronic components including window motors, power doors and radio etc.

Rims and tyres

Side windows and windshields
You can assist a professional mechanic as he can better examine the current condition of used car parts. Moreover, he can separate them professionally without damaging anything.
Sell your car to professional junk car removals.
It is a practical approach to get rid of an outdated, accidental and worthless car in no time. You can choose the local and professional junk car removal company near to your area. The best thing about choosing a certified company is that they buy all the make, models, and car brands without any trouble. Moreover, they always offer instant and on the spot cash according to your car's actual worth.
You can get the best quote offer by following these most manageable steps, including;
Contact the professional junk car removal company and share your car's details with them.

Accept their quoted offer.

Enjoy instant car removal and top cash at your doorstep
What's your decision?
We suggest you consider the options mentioned above accurately and choose the most suitable one.