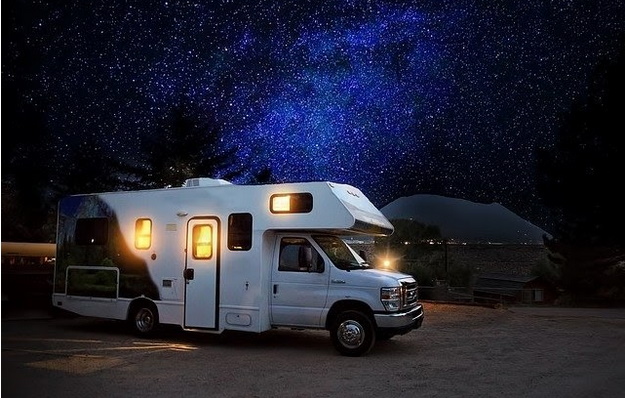 Why is caravanning so exciting?
Caravanning, which means traveling in RVs, is gaining more and more popularity all over the world. Nothing unusual. More and more people appreciate this form of traveling - due to the great freedom and independence it gives, but also due to the costs. Of course, the maintenance of a motorhome is not the cheapest, but it still wins over the cost of hotel accommodation. If you don't want or can't have your own RV, you can always rent one. The choice of this type of vehicle is huge - it all depends on what comfort you expect and what your needs are. Regardless of the type of RV, it gives you tremendous travel flexibility. You can change your destination or accommodation plans at the last minute without any financial consequences. If you feel like it, you can stay overnight at campsites with all the camping infrastructure, or in the wild. Caravanning is just an adventure for many, but a lifestyle for others. It is definitely worth a try and see if it is a form of travel for you. However, before you go on your first camper trip, you need to be thoroughly prepared for it.
Before you hit the road
Remember to make sure your RV is in perfect technical condition and your insurance is valid so that your trip is completely safe. Before you hit the road, take a test ride. The camper is a heavy and tall vehicle, therefore its manoeuvrability, stability and speed of the distances covered differs from that of a standard passenger car. It's also a good time to make sure you know how all the functions of your RV work - indicators of clean water and grey water, that you know how to connect the water hose, how to get rid of sullage, how the leveling pads work, the awning etc. Familiarize yourself with your RV carefully before you set off on your journey.
Essential equipment to take on a camper trip
Each of us is different and has different needs, but there is a list of things that you simply need to have while traveling in a camper to feel confident and safe. Let's divide equipment into interior and exterior. When it comes to the interior, obvious things like clothes and shoes for all weather conditions do not need to be mentioned. The basis is also a well-equipped first aid kit, a flashlight and batteries for it or a charger. You will need to have things to keep your vehicle clean: doormat, rubbish bin, small broom and dustpan, paper towels, disposable gloves, disinfectant liquid, dishwashing liquid, special toilet paper and liquid. Kitchen equipment: plates, cups, cutlery, a set of pots, dish dryer, kettle, plastic containers (this is the best way to keep worms away from your food). When it comes to exterior equipment, the most important is caravan water hose, which you will need for freshwater intake. It must be high quality caravan water hose like the ones from Flat Out International that are Australian made, especially designed for caravans. These hoses have abrasion resistant woven jacket, potable PVC lining and brass snap-on fittings. They meet requirements of AS4020. With a 19 mm diameter the hoses boast a 1400 k Pa pressure rating. Ideally, the water hose should be stored on a storage reel, so it is always tidy and free of dirt. It also saves space, which is limited in your VR. In addition, you must have cables, solar batteries and generator- they are useful especially when you stay away from civilization. Leveling pads are also an important part of equipment- they are plastic cones, which are placed under the wheels of the RV when the ground is uneven. You should also have awning, table and chairs.