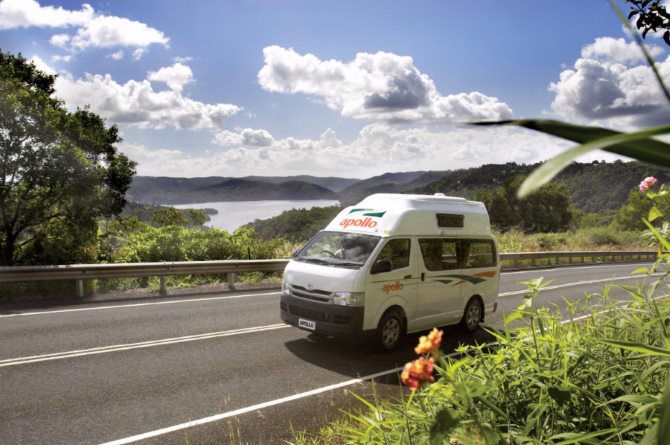 As far as RVs (recreational vehicles) go, motorhomes are considered the most significant and most stocked. Although they are sometimes mistaken for other RVs such as caravans, coaches, campervans, and truck campers, motorhomes are unique with outstanding home features. A motorhome is a type of self-propelled RV and contains actual home-like facilities that make the accommodation more comfortable.
Several benefits are attached to owning a motorhome, but owners often face the challenge of finding a perfect parking spot for their mobile home. Here, this article shows the best places to park your motorhome and places that are not good spots for parking. However, let us first take a look at some unique features of a motorhome.
Essential Features Of A Motorhome
Some motorhomes may be least sophisticated than the others, but all motorhomes are expected to have specific basic features that include;
* Sleeping space for 2 – 7 people

* A kitchen or a cooking area with a cooker, refrigerator, and sink.

* A bath space containing a shower, sink, and toilet.

* A can area containing two seats for a driver and a passenger.

* A dining area with a dining table and sitting space.
The Dos And Don'ts Of Parking A Motorhome
Parking your motorhome only requires you to find a spot and pull over. However, finding a good spot to park is what always proves to be a tricky challenge. You also have to consider how long you will be parking in a particular spot, but parking wrongly may attract steep fines regardless of how long you intend to stay. But knowing how and where to park your motorhome goes a long way to ease the task of finding a parking spot.
Best Parking Spaces For Motorhomes
Here are some of the best spots that allow motorhomes parking and how they operate.
Truck Stop: A truck stop is a space set aside for large trucks and vehicles to park overnight. These stops are specifically designed for large vehicles, and motorhomes are cleared to park in these spaces too. It gets better, as these spaces have stores where you can restock your provisions and get ready to continue your trip.

RV Campgrounds: Arguably the most popular parking spot for motorhomes, these campgrounds are specially built for RVs to park for a specific period. Here, you can easily access services like mechanics, gas stations, water, electricity, wifi, etc.

Casinos: Casinos are not the typical locations that come to mind when considering motorhome parking spots. But they surprisingly allow RVs to park overnight in their properties. Although it is often suggested that casinos allow overnight parking so that you can gamble through the night, you are allowed to park in these spaces regardless of whether you gamble or not.
Other ideal parking spots for motorhomes include national and state parks, Walmart, schools, and other locations set aside for oversized vehicles to park.
Bottom Line
Owning a motorhome offers a feeling of freedom and promises a lot of fun experiences. But you may encounter some challenges along the line, especially if you do not know where and how to park your motorhome overnight. However, the locations mentioned above are very appropriate spots for parking. It would also be best to avoid parking along city streets and on private properties as you may attract hefty fines. Good luck.
If the idea of owning your own motorhome interests you, get in touch with a reputable dealer of high-quality motorhomes.