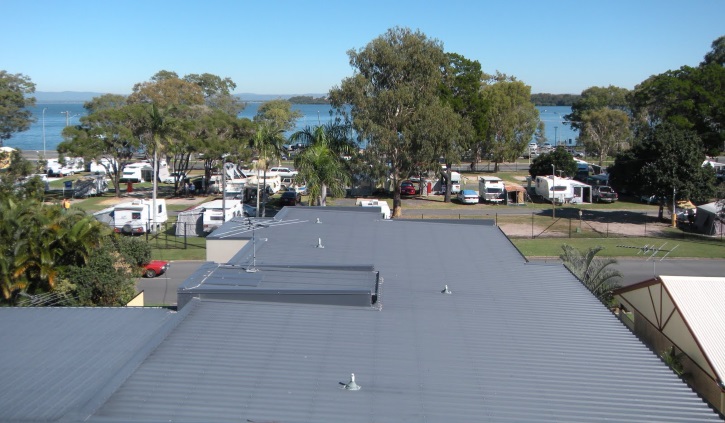 NSW 6 March 2015. The NSW State Government's Draft Regulation for the soon to be proclaimed Residential (Land Lease) Communities Act 2013 has failed in Fair Trading's promise to improve protections for 50,000 elderly "captive consumers".
"Pensioners who buy manufactured homes on land they don't own are highly vulnerable," said Tweed Heads park resident, Len Hogg. "We can't shop around and take our business elsewhere as other consumers do when services are poor or costs escalate."
Relocation costs $20,000 plus, and other parks won't take the homes.
Instead of ensuring strong consumer protections, Government has removed its objective to "establish legislative protection for park residents" and delivered extraordinary new profit-making powers to park owners and the multinational corporations now rushing to buy into this "cash cow" industry.
Pension increases can be redirected to park owners for a resident's lifetime and the law prohibits the resident from making any legal challenge.
Entire communities of the elderly and defenceless are also debarred from challenging excessive site fees by the new requirement for 25% of all home owners to publicly stand up against their more powerful park owner.
Site fee increases can be granted for "planned" and "projected" costs which might never be incurred, and for which no standard of proof has been set.
"Many will be priced out of their homes to make way for more profitable 'resort style' upgrading of parks, which seems to be the purpose of this unfair legislation," says Christina Steele, Port Stephens volunteer Tribunal advocate.
For those forced to abandon their homes, compensation may be limited to a few thousand dollars despite homes commonly being valued at $200,000 plus.
"This entrenches legalised asset stripping", concluded Central Coast resident, Jill Edmonds, who has found that people refuse to believe the elderly can be evicted from their own homes and stripped of their investments under Australian "Fair" Trading laws.
IPRAG NSW and park residents across NSW call on Government to halt progress of this legislation and review the balance of rights between home owners and park owners.