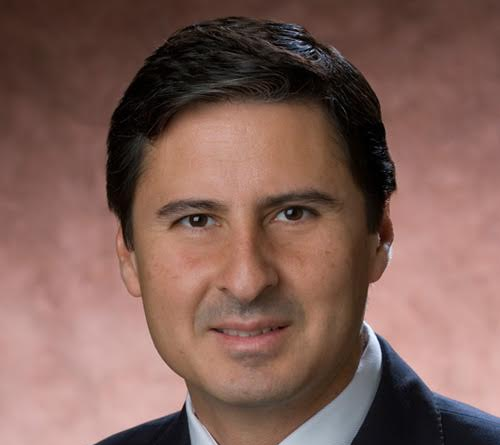 Hailing from Mexico City, Mauricio Gutierrez began his professional career in his family's construction business, which handled large infrastructure projects throughout Mexico.

"Somehow, I ended up on the energy side of the company working on pipelines, power plants, building out networks of gas stations," he shares. "I got very interested in energy and found it was something I understood really well. After being immersed in the industry for a few years, I approached my father about opening an energy consulting business."

The timing was perfect. In the mid-1990s, Mexico was going through a process of deregulating the natural gas industry. Through a three-way partnership arrangement, Gutierrez was able to secure a very high profile advisory opportunity, serving as the point person to lead a consortium of companies into deregulation. During the next few years, he gained a keen understanding of what deregulation meant for the markets, what it meant for the country and what it meant for consumers. As the new market forces took hold, the industry's attention shifted from implementation to fulfillment, and the pipeline and distribution network construction ramped up considerably. Gutierrez returned to the construction side of the industry, but the economics and management of the process are what motivated him most.

"I was fascinated by the deregulation of markets and realized I wanted to do something that was very relevant to the energy industry," he recalls. "Energy economics was where I wanted to be, and graduate school was the perfect platform for understanding it and getting even more exposure."

Gutierrez left professional life to earn his energy economics masters, spending time between the Colorado School of Mines and the Institut Français du Petrole School's Petroleum Economics and Management program in Paris.

"When I graduated, I ended up at Dynegy in the United States, which was the largest energy marketing and trading competitor to Enron," he says. "Their management program gave me my start, and from there I moved up, got into trading and began on this career path."

Gutierrez found himself yet again in the right place at the right time, though it may not have seemed that way in the beginning. The United States was at the precipice of its own full-scale deregulation in not just natural gas, but electricity as well. Enron, Dynegy, NRG and other companies were flying high and practically printing money, right up until the very famous collapse of Enron.

"When Enron collapsed, it brought the entire sector to its knees," he explains. "Two years after, Dynegy was in pretty dire shape so I took the opportunity to jump ship to NRG Energy. They were actually the first company to reemerge from bankruptcy, and when I joined them in 2004, they were in a good position, had no debt and the timing was perfect."

According to Gutierrez, NRG Energy is a company of superlatives. "We're the largest merchant generator of electricity in the country. We're the first or second largest competitive retail supplier in the country. We're the largest solar provider in the country. Between wholesale generation, retail generation and renewable production, NRG has diversified itself significantly in the industry."

Achieving this goal was his greatest challenge. "With the financial meltdown in 2008 and the collapse of natural gas prices due to shale gas production in 2009, NRG was under huge pressure to diversify away from commodity exposure. I helped them transition from pure generation to an integrated energy solutions business."

Leading a more mature and stable company, Gutierrez discovered Young Presidents' Organization in 2011 and quickly recognized the benefits of membership. "Right away, I felt so comfortable meeting others. Being at the top of a large company, especially a public company, is a very lonely position," he says. "YPO allows me to have an opportunity to share experiences and bounce ideas off others and learn from what my fellow members are doing. Being able to seek the opinions and guidance of others in the same position as me is like having my own personal board of directors. Not only professionally, but personally as well."

As Gutierrez reflects on how he has come to be in his professional position, he is confident he always followed a path that he enjoyed passionately.

"I grew up in Mexico and could have joined a very successful family business. It was my start, but I left that comfort zone to pursue my own path in an entry-level position for a big company. But looking back 15 years later, I am really glad I did. I have learned that keeping a more positive attitude, even in times of great adversity, makes you happier. And life is more rewarding when you follow a path that brings you personal satisfaction."
YPO (Young Presidents' Organization) is a not-for-profit, global network of young chief executives connected through the shared mission of becoming Better Leaders Through Education and Idea Exchange™. For more information, visit www.ypo.org.