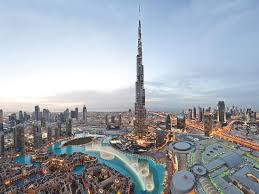 With its tax-free environment, geo-strategic location, efficient sea ports, and state-of-the-art infrastructure, Dubai continues to attract business and talent from around the world. These business are not only able to gain good profits due to the emirate's tax-free environment and reduced trading costs, they are also able to pay their employees handsome salaries. This triggers massive immigration of people from nearly every country in the world and since these people need accommodations after securing their dream jobs, rental units in Dubai continue to be high in demand.
Analysing these trends, many investors tend to buy residential units solely to place them on rents and benefit from Dubai's rental yields that even go as high as 10% in certain apartment categories, according to UAE realty portal Bayut.com. In order to gain the maximum benefit and enjoy the most demand for their units, such investors look for popular localities for renting properties in Dubai. Bayut.com has provided us with a list of localities that generated most interest from renters in August 2016. Let's see to them.
Apartments
For apartments in Dubai, Dubai Marina was found to be the most popular locality among people looking for rental units during August 2016. Its neighbour, Jumeirah Lake Towers (JLT) was the second most-searched locality for renting properties in August 2016. Dubai Marina and JLT are separated only by the Sheikh Zayed Road, but feature the tallest apartment buildings in the city along with three metro stations and quality shopping malls.
While the top two localities represent the modern part of Dubai, the third spot was secured by the cultural hub of the city, Bur Dubai. The locality is housed within one of the oldest parts, has city centre in proximity along with quality educational institutions and traditional markets. The fourth most popular locality for renting apartments in August 2016 was none other than Downtown Dubai, home of the iconic Burj Khalifa. The apartments here are high-end and, naturally, expensive. The fifth spot was secured by Dubai Silicon Oasis, a suburban locality with quality facilities and amenities, and affordable residential units.
Villas
Villas are usually preferred by families looking to capitalise on outdoor activities. Villas in Dubai are luxurious and usually come with landscaped gardens and swimming pools. For renting villas, Dubailand was the most popular locality, based on Bayut.com's search trends. Jumeirah received the second highest search hits and Arabian Ranches secured the third spot. Villas in Dubailand are much more affordable compared to those in Jumeirah and Arabian Ranches, explaining their popularity.
The fourth most popular locality for renting villas in Dubai during August 2016 was Al Barsha and the fifth was Mirdif. Although renting villas save people from paying for parking charges, they do come with high maintenance costs. Nonetheless, villas can also serve as holiday homes for people living abroad and can also be leased to tourists on short term basis.
Offices
For business purposes, the top locality for renting office spaces in Dubai during August 2016 was Business Bay. The locality has been specially designed for offices, is located along the banks of Dubai Creek and Dubai Water Canal and is also in close proximity to Downtown Dubai, which means offices get exotic views of Burj Khalifa while enjoying high-end services and amenities.
JLT clinched the second spot, followed by Deira and Al Qouz on the third and fourth places, respectively. The fifth spot went to Bur Dubai. From these trends we saw that of the top five, only two localities are situated in the newer part of Dubai, while three are located in the city's older end.