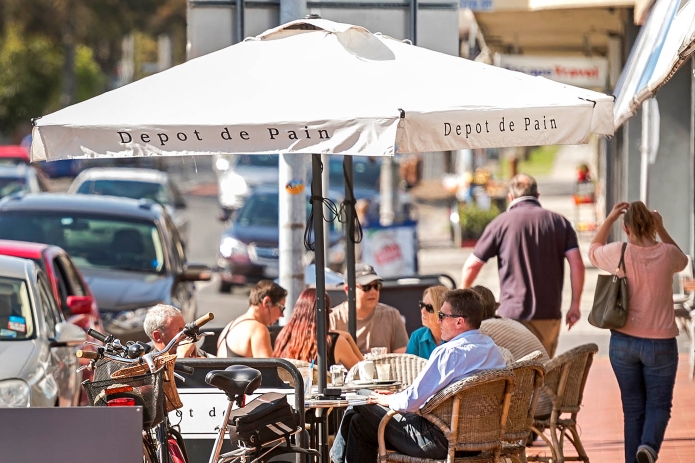 Jeff Grochowski from
Accrue Real Estate
discusses the lifestyle and property investment potential of Black Rock.
Brighton is probably the most well known and affluent suburb on the shores of Port Phillip Bay. It is a really good place to live. It is close to the city. The beaches are popular for locals and visitors alike.
Hampton is fast gathering a reputation as the next generation's trophy property location and it is now starting to mirror Brighton in terms of lifestyle and in some cases, property value. Nearby, Black Rock offers lower prices in an area undergoing significant urban revitalisation. Access to a very interesting beach and foreshore recreation area have made more and more investors and home seekers look at buying into the suburb.
On weekends attractions like wine bars and sophisticated dining opportunities make it a "go to" spot for time out. Parents and care givers often take their offspring to the foreshore children's park nestled on the foreshore near the lifesaving club. Black Rock is seeing a new demographic move in as tenants and owners.
For property buyers, we see opportunities to purchase an older style home on a large block of land, some of which are up to 970 square meters, which is ( with local government consent ) potentially a multi dwelling development site with future value upside potential. While not cheap, Black Rock offers older houses near the bay, at lower prices when compared to Brighton and Hampton. Record property prices are being achieved along Beach Road while one or two streets further back, sites offer great value.
Black Rock has always been a favourite with owners who want to use Port Phillip Bay for recreation and or enjoy the sporting life and social amenities offered by the world class golf courses in Melbourne's famous "sand belt".
Contact me at Accrue Real Estate to learn more about
Melbourne property investment
opportunities.
'Experienced property investors who are looking at expanding into the housing market should strongly consider Black Rock, I certainly would not hesitate purchasing my next property there either."