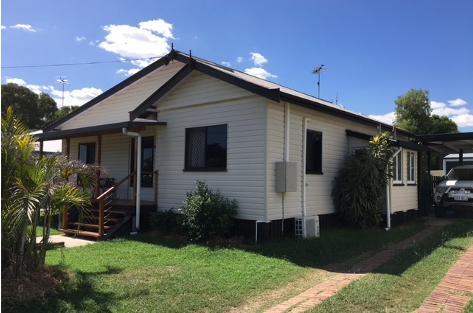 When it comes to renovating your home or property, vinyl cladding isn't typically a design choice that immediately springs to mind. But this cost-effective, one-off investment offers a few surprising benefits that make it a worthwhile option to consider – especially if you're looking to revitalise the exterior of your home without spending a fortune.
This type of external cladding can be quickly and easily installed over any existing exterior wall surface, including brick, stone, concrete and timber. It's an extremely durable, long-lasting solution that looks fantastic while also improving your property's structural integrity. Find out more about the valuable benefits of vinyl cladding below.
Increase Your Property Value
Did you know that adding vinyl cladding to your property can significantly increase its resale value? Currently ranked as one of the best exterior home improvement projects to deliver a return, installing vinyl cladding to your exterior walls can, on average, increase your property's value by about 78% of the project's cost.
Even if your end goal is not to sell your property, vinyl cladding is still a relatively simple renovation for the fantastic value it delivers. It's a smart investment that will improve your property's kerbside appeal and help to control ongoing energy and maintenance costs (more on that below) – all features that work to make your property more attractive to potential buyers while pushing up its overall value.
Save Thousands on Painting Costs
Depending on the building materials your property is made from, you'll typically have to repaint the exterior of your home somewhere between every 2-10 years – with each paint job usually costing upward of $8,000 (for an average single storey, three bedroom house).
But, choosing to clad your home with vinyl has the potential to save you tens of thousands of dollars in house painting and repainting costs.
The way the cladding achieves this is with its advanced, baked-on paint process that infuses the colour all the way through the vinyl, meaning the paint will never peel, chip, fade or crack no matter what it's exposed to – so no need for repainting or touch ups, ever!
Whether your property is prone to beatings from extreme climate conditions or daily weather changes, you can eliminate the need to ever repaint your exterior walls again with just a one-off installation of quality vinyl cladding – saving you thousands over the years.
Protect and Insulate Your Home
Vinyl cladding also acts as a protective shield, defending your home against severe weather and providing superior insulation against Australia's varying climate conditions.
Unbelievably strong and durable, vinyl cladding can protect your property from any sort of weather including rain, storms, sun, wind, bushfires and extreme temperatures. It's rated for winds up to 110mph and can stand up to cyclones and impact, while also being resistant to extreme hot and cold temperatures, UV light, water, salt spray and hail.
Vinyl also possesses natural fire-resistant properties, with its chlorine base making it hard to ignite and easy to extinguish while not spreading flames.
So, no matter where you live – whether it's the city, suburbs, coast, bush or a regional area – vinyl cladding provides an additional layer of defence that will protect your home from whatever the weather throws at it.
Plus, vinyl cladding also acts as a natural insulator, effectively controlling vapour and weather infiltration into your home while remaining resistant to moisture and humidity.
Its advanced foil-backed design provides excellent insulation and temperature regulation, keeping your indoors comfortable all throughout the year. You'll also start making significant savings on your energy bills as you rely less on air conditioning to keep your home warm in winter and cool in summer.
A Final Word
Thanks to the range of benefits it offers, installing vinyl cladding is becoming an increasingly popular home renovation project with homeowners looking to rejuvenate their property – whether for their own enjoyment or to get it sale-ready.
But no matter your reasons, make sure you always choose a reputable cladding manufacturer with a good track record. Like with anything, the quality of the product (as well as the installation itself) makes all the difference and will directly influence the return you get on your investment.