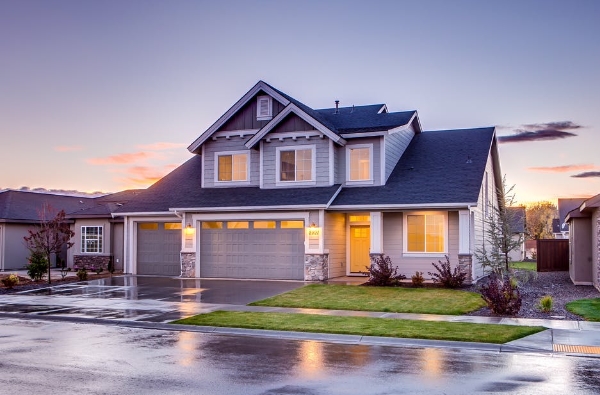 Owning a home is an investment. Just like any investment, you want it to grow in value. Thankfully, it does not have to be a difficult task. There are ways that will help increase its worth more than the amount you paid for when you purchased it. You can choose the home improvement project based on your budget.
Affordable Ways
Boosting the appeal of your home does not have to be expensive. Some fixes are affordable and easy, allowing you to save since you do not have to hire a builder. Cleaning, for instance, is a huge help to improve the look of your home. Removing garbage, dirt, and even odors can instantly enhance your property. Another is painting, which can be on the walls or even the ceiling. Painting your door with a fresh vibrant color can make a huge difference. If you in between choosing a specific color, going neutral often helps a wider appeal.
Average Cost Methods
Some ways to improve the house may be a little expensive for some, however, you can save more depending on the materials you choose. Also, if you avoid hiring outside help, it can give you even more savings. For instance, if you have an architectural background, you can plan out some improvements that will increase the appeal of your home. A boring room can have a better personality by adding a chair. You can further improve it with a crown molding. You may also want to change the windows and doors. They can be valuable additions that may cost some money and if you carry out the tasks on your own, you can certainly save a lot of money.
Changing flooring is also another method that will help you boost the look of the property. It can be as simple as updating your carpet or tiles. These simple changes do not have to put a dent on your bank account. You can certainly find good quality materials without going bankrupt after the project.
Expensive yet Worthy Investments
Adding square footage can improve your home in different ways. When you get additional square footage, you will the extra space you may have always needed. If you end up stacking your items in one corner or room, the additional space will be beneficial. You do not have to purchase more land though. You can also finish your attic or basement. If you have a garage, you can transform it into another room.
Another method is to install an elevator. New residential lifts these days add significant value to any home. They are among the most profitable investments, as they not only add class and sophistication but also functionality to your property. In the future, if you ever plan to sell your home, you will find that most buyers will choose a house that stands out over the competition. You can also update bathrooms and kitchens.
Instead of compromising on the size, it is time to expand it and add more furnishings. Increasing your home's value can be fun since it helps unleash your creative side. While improvements may cost you up front now, they are worth every penny in helping you gain the most out of your sale.