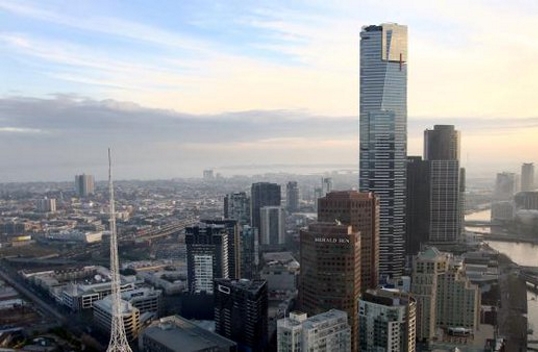 For a lot of us, we cannot depend on our jobs to get rich or become financially stable, to attain that stability we have to look at other sources of passive income. Property investment is a great way of making a lot of money if you are smart and intelligent. Real estate sector is a risky business, but with the right guide you can build a proper portfolio
In this post, we are going to discuss a broad overview of just about everything you need to know about beginning with investing in property.
The Basics
At the basic level, you need to have a clear understanding of pricing. Your entry price point will be determined by the purchasing cost a property or residence, in Singapore, the average price per square meter is SG$15,251 with a rental yield of 2.83%
Rental yield is your rate of return on the cost of the home; in simpler words, it's how much you will be making on an annual basis versus your initial investment. For beginner's rental yield is vital because a tenant's contribution makes up a considerable part of your investment returns
It's crucial to keep in mind that the average price per square meter is an estimate of what cost you will incur, but it does not necessarily mean your choice of property will cost this much.
Don't rush
For beginners its very tempting to jump into purchasing a property, take your time. As a new investor it's important to know and understand your market conditions such as how they hold their value for resale, how much that property will be renting for and neighborhood factors to name a few.
It's a big decision and commitment to buy property and its crucial to take your time.
Understand your market
As a beginner do not rely on real estate agents or other investors to know the property market. Always carry out your research and know the market values of properties in that area. Being aware of the market and the current conditions will help you make good decisions and be successful in the long run.
Buy REITs
REIT stands for real estate investment trust, buying into it allows you to venture into real estate investing without getting the physical property. It's like a mutual fund, firms/companies own commercial properties like retail stores, office buildings, and hotels to mention a few and then you can invest your money into those companies.
These companies pay high dividends making them an excellent choice to most real estate investors. For new investors, it's advisable to venture into publicly traded REIT which can be easily purchased through a broker.
Invest in residential properties
Rental properties are a good source of passive income; Residential property
such as Riverfront Residences is a stable investment due to the ever-increasing population looking for housing solutions. For newbies, you could do "house hacking" which means occupying an investment property and renting out rooms in the property.
Begin small
It's always advisable to start with just one property or a duplex which has a few units, don't get way in over your head. As you get more experience, you will have a foothold in the field then you can invest more.