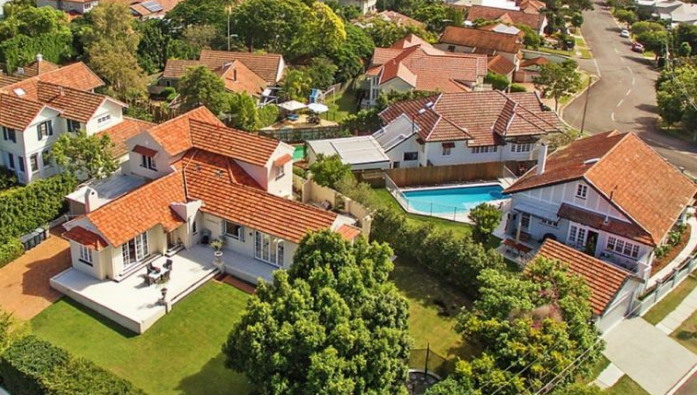 Roof repairs have increased significantly in the past decades due to climatic variations. It is essential to make regular checks on your roof. There are various ways to detect that your roof might need repairing: leakage, wear-and-tear, shingles dislocation, etc.
Your roof might experience leakage if your roof's fascia gets compromised. Fascia is the wooden structure that provides stability and marks the first layer of protection of your roof. In this case, you need to make a quick decision and replace damaged parts with new ones.
A roof's wear-and-tear is suffered mostly by its shingles. The shingle is the part of the roof that adds style and aesthetics to your roof. It is the topmost layer of the roof, and therefore, it experiences all the physical and chemical damages, whether it's a hailstorm or acid rain. Due to this, the shingles can shrink or curl or even break. To retain your roof's integrity, you need to replace the damaged shingles. To maintain a steady flow of gutters and downpipes, make sure you do regular cleaning to avoid any chance of blockage.
Easy And Quick Roof Restoration
Roof restoration means cleaning, repairing, and repainting the roof to regain its old value and structure. People often choose restoration over replacement because restoration is cost-effective, fast, and unless your roof is wholly worn out, it is your best option. It allows you to reuse your roof material; therefore, it is a more eco-friendly option. It also makes your building more efficient and environment-friendly. By restoring your roof, you can expand its life by 15 to 20 years.
The best way to go about restoring your roof would be to call for an inspection. The inspector will look for possible leaks, mold growth, and cracks in the roof. They will also look for possible signs of damage from inside, like the smell, mold growing in the ceiling, etc. This will resolve your dilemma of whether to go for a replacement or a restoration. If the situation is terrible and there is no other option, then a replacement will be the only way out. In any different case, you can opt for restoration.
Some of the materials used for roof restoration are acrylic, asphalt, and silicone coatings. Acrylic is a polymer and is coated with the help of rollers.
How Does Roof Replacement Work?
Every roof comes with an expiration date; in most cases, it is 15 to 20 years. When the roof is close to its expiration, replacement is your only option. It might cost you more and take more of your time, but your roof will be renewed, and you would be free from worries for a long time.
The roof replacement contractor that you have hired will remove the old material from the roof. It is done by removing the shingles and curling up the shingles fork from under the shingles, starting from the top, working all the way to the edges. The old flashing used to cover joints and prevent leakage should also be removed along with the shingles and the underlying fork. It will be best to make sure that all the rubble created by the old roof's material is collected correctly and dumped. In the case of a metal roof, the old metal panels are removed one by one.
Lastly, underlayments need to be installed. Underlayments are the shields that keep external factors like dampness and rot from entering through the ceiling. Now the roof is ready to install the material that you have chosen for the roof. If it is metal, then it needs to be installed in panels, and if it's shingles, you need to make sure it is installed without any gap.
Choose An Affordable And Reliable Company
Roofing or any task related to roofing becomes essential to maintain your house's structure, and therefore, you need to carefully choose your contractor. Top Glaze Roofing Systems has been in this business for over three decades and is one of the most affordable roofing companies around. We maintain complete honesty with our clients. If your roof needs little repairing, a trusted roofing company suggests you go for restoration rather than a replacement to save your time and money, and that is what we do. Our fantastic staff with incredible customer services takes care of all your needs. You can connect with them at any time, and they will respond to your problems with efficient solutions. We offer the most reliable services because we believe in our workers' skills and our company's honesty.