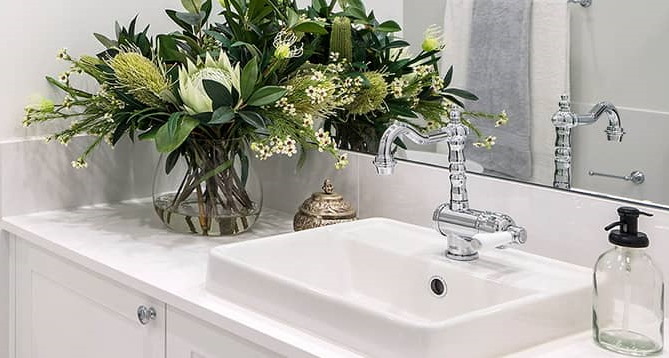 Are you looking for extraordinary locationsto build your home in Sydney with a luxurious lifestyle but at an affordable price? Look no further because the Sydney area is just the perfect place for you!
Sydney is like no other place! Being one of the top 10 most livable cities around the world, it has everything you need for an ideal place to live in. It has magnificent surroundings, spectacular four-season weather, friendly people, diverse cultures, multitudes of extraordinary arts, a global feast for choosy taste buds, fantastic local markets, and many more!
With a place like this, finding a decent area for your home has become even more challenging. You need a professional new home builder to accompany you in your search for that dreamhouse you've been longing to dwell into. Thus, house and land packages are an excellent option for you to begin with rather than organizing the land and constructing your house by yourself.
What makes house and land packages advantageous?
1.Time Saver.Designing the details of your dream home and choosing a land suitable for your preferences involves a lengthy process. But with house and land packages, owning a home is never this easier and faster since the home and land have been tailored to suit your family's needs.
2.Economical.You can save thousands of dollars. Firstly, you save professional architects and interior designers' consultancy fees, whose services become embedded in the package. Secondly, you will only pay stamp duty for the land's value as the house has yet to be built. Financial organizations or lenders may waive some of the fees. With house and land packages, you have a better valuefor your house and land than the existing houses in a similar area. It costs you an average of 14% less compared to move-in ready property.
4. Warranty Benefits.Since the house and land package is brand new, you are guaranteed a warranty for any problems or repairs. It means less maintenance and you can also claim the maximum deprecation allowance on your tax return as new properties depreciate faster than existing properties.
4. Customized Designs.House and land packages are offering options to customize your home. Most home buyers claim that personalizing the structure and their home's space has given them the flexibility to do what they like.
Why Build with a Reputable New Home Builder in Sydney?
They have innovative designs. A reputable new home builder in Sydney offers numerous designs containing unique features that are budget-friendly, and timeand energy-saver. A wide range of any land sizes is available for you, where practicality and flexibility are upheld. They offer house plan designsthat are free flowing with spacious areas and sophisticated inclusions. You can readily change it to your desired designs so that arranging and styling any part of your home can conform to your needs, requirement, and creativity.
Quality craftsmanship. With an experience new home builder, you're guaranteed of a home that's functional, cost-effective, and well-built. This is because, the materials used are high-grade materials that can withstand the changes in climate and time. It is suitable for the site and values your money. In short, the quality craftmanship of your chosen new home builder assures you ofhaving a home with low maintenance and having not to worry about the financial obligations associated with itsince your home is made to last for a lifetime.
Has Access to Great locations. Each location offers something different in lifestyle and amenities. Greatsites mean a stunning and tranquil place and conform to the area's building codes and restrictions. Your home's location and the community you live in have a long-term impact on your life, especially that this is where you raise your family. This is what you'll exactly get when you build with an experienced new home builder in Sydney.
Moreover, the importance of accessibility, appearance, and amenities are given due considerations. In terms of accessibility, it is situated near a city's major transit routes and has more than one point of entry. As to appearance, it has community spaces, quality landscape, parks, and large trees around. And, for amenities, the location has grocery stores, shops, restaurants, schools, and churches nearby.
Has Proven Track Record.You should be working with a team of new home builders who can work with your needs and demands. First and foremost, they are experienced in all aspects required of them. They have a good track record to vouch for their credibility, especially in assisting you in your needs. You can always open up to them with your questions since they also give you suggestions to get only the best decisions.
Offers Great Conveniences. A trusted new home builder in Sydney knows how to value your time and money. And so, among all other things that they can primarily give you is convenience by simplifying the different processes involved in fixing the building and land contract. With the impressive choices of house and land packages in various locations around Sydney, they can assure you that you will love every design and homesites which you'll set your eyes into. They'll also see to it that your house is perfect match to the land you decide to reside on.They have likewise dynamic architects and engineers who are more than willing to keep up with your taste and preferences. For any assistance you need, a reputable new home builder in Sydney will always be there for you!
Conclusion
House and land packages can save you from troubles and worries of the requirements in homebuilding processes. Instead,what you get is peace of mind because everything you need has been prepared beforehand, and it is up to you what choices to make. Once you have expressed your preferences, then you are set to go.For your housing and land needs, choose only a reputable new home builder in Sydney who has an extensive knowledge and experience in terms of the design, location, the price range, and the size. When you do that, rest assured that you're in safe, reliable hands.