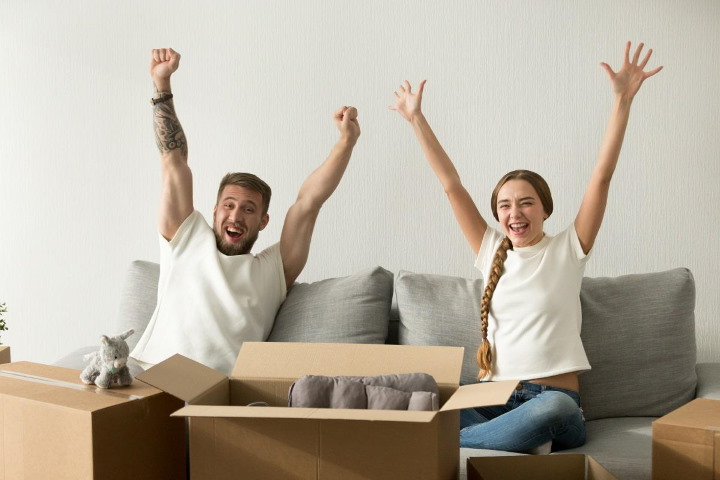 A home inspection is one of the most important steps in the home-buying process. It alerts you to current or potential problems that may make or break the deal.
While it's important to have a home inspected by a professional, there are some things you should consider and look for before you reach this stage.
1. Get to Know the Floor Plan and Property Orientation
When viewing the home – before you even get to the inspection stage – get familiar with the floor plan and pay attention to the orientation of the property.
Is the property facing North, South, East or West? This may not seem like a matter of importance, but it can affect the day-to-day enjoyment of your home.
Living areas that face North, East or somewhere in between are preferable. With this orientation, these rooms will get sunlight for most of the day.
Remember that the floor plan of the home can be changed, sometimes quite easily. Installing a skylight can bring in more natural light to brighten up the space. Removing or adding walls may improve the home's flow.
2. Look for Signs of Damp
Moisture is the enemy of any home. It can seep in from above or below the home. Signs include bubbling paint and a musty, earthy smell.
While damp is another issue that can be resolved, it's important to know how serious it is. If left unchecked, mould can develop, causing damage and potential health problems.
Damp can be a problem in any home, but those that are in flood-prone areas are at higher risk. If you're interested in a home, it's worth the effort to check council records to see if the property is prone to flooding.
3. Are There Any Encumbrances?
A physical inspection isn't the only thing to consider when buying a home. It's also important to consider whether the property has encumbrances that may hinder your future plans. A sewer or utility line across your property may get in the way of your development plans.
Information about encumbrances can be found in the sales contract, which buyers agents in Sydney make available at open house events. The contract also provides other important information, like whether there is soil contamination or if the property is heritage listed.
Depending on your plans for your home, certain encumbrances can be a deal breaker.

4. Is the Neighbourhood a Good Fit for You?
Take a walk around the neighbourhood. Consider neighbouring properties. If one of your neighbours builds up, how will that affect your view, sunlight and overall enjoyment of your home?
Are neighbouring properties well kept? Is there sufficient parking? Can you envision yourself living – and enjoying living – in the area?
When inspecting a property, keep in mind that no home is perfect. It's a matter of finding one that has more pluses than minuses.