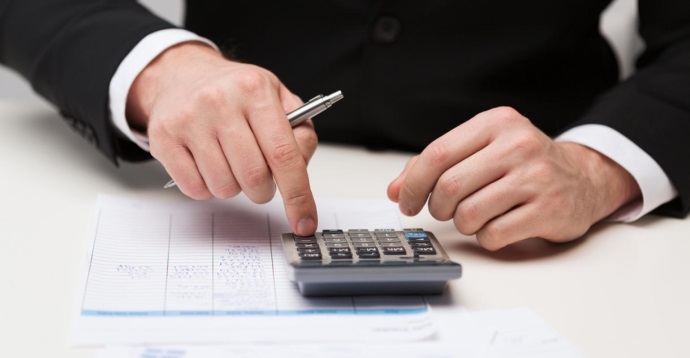 Purchasing a house is a huge milestone. Once you choose a neighborhood and a house, the real work begins. Researching your credit history, your finances, and the total cost of home
ownership will help you to navigate the process. There are quite a few things to consider before buying your new home.
Understanding Your Credit Score
To get lower interest rates on any loan, you'll want to make sure that you have a solid credit score. Conventional mortgages can require minimum credit scores of 620 to 660. If your credit score isn't the best, you'll need to shore it up before seeking a loan. A good credit score can be the key to home ownership. Your credit score shows the lender what kind of home loan borrower you will be. Better borrowers get lower interest rates and save money over the term of the mortgage loan. Better credit will get you the lowest rate possible.
Understanding your credit score
and how it impacts your financial goals is one step towards home ownership. Your score will be closely tied to your annual percentage rate.
Credit Approval and Your Score
To know where you stand, you can pull a copy of your credit report. The higher your score, the lower your mortgage rates could be. As a borrower, the most important parts of your application will be your income and your credit information. Lower scores will lead to a higher rate. The odds of approval for your loan go up as your score does. Your credit profile will determine your approval decision. Other factors will include your debt to income ratio, or how much you owe versus how much you make.
Knowing Your Monthly Payment
Knowing your payment begins with knowing your property value. You will get an appraisal to determine the value of the home. More than likely, the higher the home value, the bigger your loan size will be. This will equal a larger payment.
Your monthly mortgage payment will go beyond the loan amount. Various factors including, loan product, loan type, mortgage rate, rate period, finance charges, and loan terms will all impact your payment. You will also need to factor in taxes, mortgage insurance, or homeowners insurance, which might be included in your monthly payment. Finally, you might be required to carry hazard insurance or flood insurance for your home. These insurance premiums will increase your mortgage payment. Knowing your payment and if you can afford it, will be important things to consider.

Shopping Around For Type of Loan And Interest Rate
Once you know what you can afford, you will need to shop around. As the borrower, you check out several lenders. Rates are influenced by the Federal Reserve. However, different lenders may offer varying rates. If you don't like the mortgage rates being offered, you might need to revisit your credit score and debts. Keep in mind that mortgage products and interest rates could be with you for 15 to 30 years.
The interest rate your lender offers might be complicated. Understand
mortgage interest rates
and how they are calculated could help. You will need to decide between a fixed-rate or an adjustable-rate mortgage. Using a service like iSelect.com.au can help you compare, select, and save on
fixed home loan rates
. A fixed-rate loan has a rate lock meaning that the principal and interest payments will remain the same until the loan is paid off. An adjustable-rate mortgage has an interest rate that will change with current rates. An adjustable-rate mortgage will have payments that fluctuate.
When it comes to home loans, there are many options to consider. Some specialized products include FHA loans and VA loans that require specific criteria to qualify. A jumbo loan may be needed if the price of your home exceeds what is allowed by the federal housing administration.
Organizations like Freddie Mac and Fannie Mae can help with loans for low to moderate-income borrowers. A 30-year loan versus a shorter-term loan will also be a factor to consider when loan shopping. Some mortgage rates may offer discount points or other discounts which could help you over the life of the loan. It is important to shop around!
Down Payment And Closing Costs
After you have settled on a loan that you can afford, you will usually have to come up with a down payment. Lenders could require a down payment that could be five percent of the loan amount. Having a larger down payment, however, will save you even more money since you will end up borrowing less money. Depending on how much you put down, you might have immediate equity in the home that you could refinance or get a home equity line with later. Your lender will include origination fees and other charges at the closing. You will want to try and pay these costs instead of rolling them into your loan to keep your principal down. The bottom line is that the more you pay upfront, the less your loan and payment will be.

Final Thoughts
Buying a house is a big life decision. Understanding the process and planning for it will help with the decision. Be sure to look at all of your options and the factors that could impact your choices. Take some time before your purchase to do your research and ensure that you're set up for years of successful home
ownership.