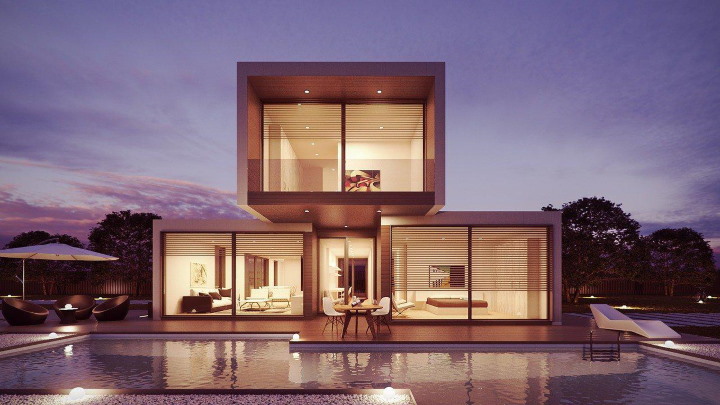 Berlin, Germany's capital city, is one of the most prosperous cities on the real estate market today. Just like other countries, it offers buyers the option of either renting or buying a property. As the largest city in Germany, it offers a high standard of living and good prices as well. The purchasing prices are more affordable in comparison to other European urban areas like New York, Dublin, Gothenburg, and Paris.

Additionally, when compared to other cities in the country, Berlin presents so many other advantages. Indeed, it is no wonder that foreign investors are investing in Berlin property now more than ever. Are you contemplating buying a property in Berlin? Do you have doubts about whether to buy or not? This article will give you solid reasons you should look up properties for sale in Berlin.

6 Reasons Why You Should Buy Properties in Berlin

Berlin is a fast-moving city that offers the latest urban developments and environments. In searching for a property to buy or rent, you can be assured of getting your money's worth. The city's property owners are intent on keeping their property in good shape before listing them for sale on the market. In-house equipment like water heaters, fireplaces, and others are up to today's standard.
For all its conformity with the ever-evolving demands of the present-day, buying a property in Berlin isn't as expensive as you'd think. According to experts, buying or renting a property in the city is at least two times cheaper when compared to other urban areas like Paris.

Apart from buying or renting an apartment in Berlin at affordable prices, you will enjoy a good quality of life. Food, drinks, public transportation, clothes, and others come at unbelievably affordable prices. Since the cost of living in Berlin is now relatively low, you save yourself a lot of cash.
A Great Place For Business
Expats talk about Berlin as one of the best places to do business, especially for start-ups. The city possesses a fertile ground for entrepreneurs and creatives alike. The city already has close to three thousand start-ups. This is good as it provides a high rate of employment in the city. Top companies like Tesla are determined to open up factories in Berlin.

Besides this, Berlin has the highest number of female start-up owners in the country. This boosts the culture of female empowerment in the twenty-first century. In addition to this, Berlin promotes a culture of workforce diversity. Its workforce is a balanced mix of foreigners and indigenes. If you're buying a property to move in permanently, the work environment will be favorable to you.
Residents Are Mostly English Speakers
The majority of Berlin residents in its central parts speak English. This is good for you especially if you don't understand German or your German isn't fluent. If Berlin indigenes perceive that you're an English speaker, they will switch to the language immediately. It can be satisfying to move to a new country
With the little barrier in language, you can execute your transactions without any unnecessary delays. However, if you'd still like to learn German, you can find a tutor in the city at an affordable price.

Berlin is one of the most tolerant cities in Europe. The residents live by the motto: "Live and let live." This is probably due to its mix of people from diverse cultures residing there. Its progressive ways that conform with the twenty-first-century views provide a haven for people of all backgrounds. Expats consider it as one of the most liberal cities in Europe.The city opens its arms to you regardless of your nationality, sexual orientation, or lifestyle choices. This way, you don't fear judgment and can live your life freely.
In 2014, Telegraph Magazine named Berlin the most fun city in the world. If you're the adventurous type and you're looking for a city that matches your spirit to buy property, start looking at properties for sale in Berlin. The country offers the best entertainment in European cities. Clubs abound there in their numbers. These clubs open all weekend and on weekdays. In addition to clubs, you can enjoy quiet days at amusement parks, Sunday nights karaoke, or even at the beach.

These six reasons are enough to buy a property in Berlin straightaway. There are many advantages of owning property in Berlin for foreign investors, expats, and locals alike. If you are ready to buy a property in Berlin, how do you get started?
How To Buy A Property In Berlin
Buying a property in Berlin is not as easy as it seems. First, you have to search for ads in the papers or on the Internet. This can be a bit of work especially if you don't find a property that suits your taste immediately. So, what do you do? Hire a real estate agent. A real estate agent will save you ninety percent of the stress that comes with searching for a property on your own. They will help you find houses that match your choices and bargain for the best prices. If your seller doesn't speak English, they'll bridge the language barrier for you.

Conclusion

Buying a property in Berlin is one of the best choices you could make for your property investment. If you eventually decide to resell in the future, you will still make good money out of it.