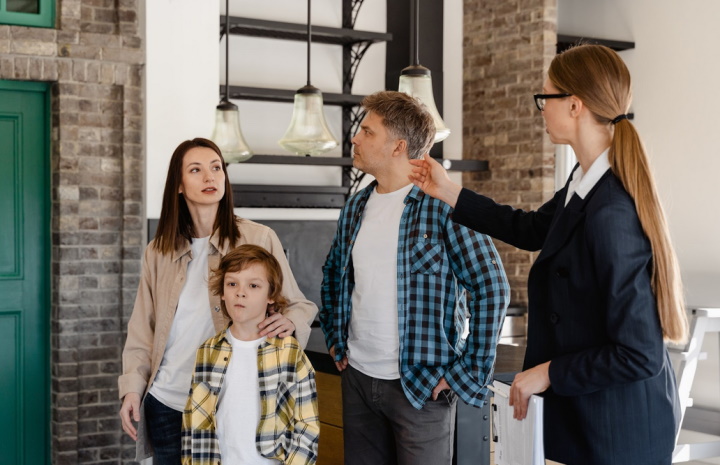 Whether you're selling residential or commercial real estate, there are a number of golden rules that apply when it comes to networking and lead generation. The following five tips have been designed to help fledgling real estate agents develop the networking abilities needed to excel in this industry.
1. Start where you're comfortable
Stepping outside of your comfort zone is essential if you hope to be successful, but that doesn't mean you should do it before you're prepared. When developing your professional network and looking for leads, it's not only acceptable but advisable to start with your existing social network.
Of course, you don't want to badger people like you've just joined an MLM. However, by starting with your immediate circle, you can gain honest feedback on your pitches and conversational skills and build your network in a gradual, organic way.
2. Nurture your relationships
While your friends and family will certainly help you on your journey, that doesn't mean you should treat them as a means to an end. Every professional connection should be a two-way street, so look for opportunities to help people where you can. This will help you build genuine connections, and if you need some extra convincing, it's also a great way to ensure people are happy to help you out when you need it.
3. Record and analyze data
While you will naturally learn as you go, you'll gain far more value out of your interactions if you keep notes. When you land a new client or make a big sale, take note of what you said and did to make it happen. Likewise, when things don't go your way, take careful notes about what happened and what you think went wrong.
By approaching your interactions in this way, there are no real failures. Within every perceived failure, you will find so many lessons that the value should soon alleviate the sting of having lost something you wanted.
4. Be active in your community
From helping out at charitable events to offering presentations at a local small business mentorship program, there are plenty of ways to play an active role in your community. Attend gallery openings, volunteer when your child's school has an event, shop with local small businesses and get to know the owners – all of these activities provide an opportunity for soft networking.
When we say "soft networking," we mean you won't be actively pitching while attending these events, but you will be building relationships, letting people know what you do, and laying the foundations for future lead generation. At the same time, you'll benefit from the personal growth that comes with being a generous contributor to your local community.
5. Bring leads to you with SEO
The best lead is one that comes to you fully qualified. Step one on this list will help you develop word-of-mouth recommendations (often the most powerful and convincing form of advertising). However, you can gain equally warm leads by having a killer website with a smooth user experience that's been expertly optimized to position you at the top of search results for relevant keywords.
As a real estate professional, it's unlikely that you'll have the time to dedicate to the fine art of SEO. So, it's generally worth doing your research and finding the best creative design agency in your local area to help you design a website that eclipses your competition.
Though each of the tips above is aimed at helping you succeed in your career, there's plenty of personal growth and satisfaction to be had from offering excellent service and being involved in your local community.