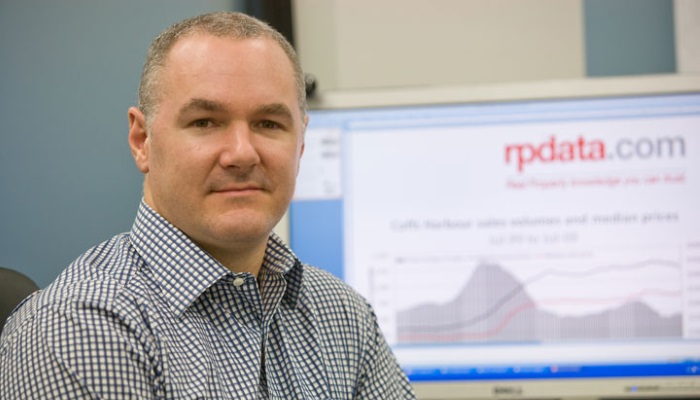 RP Data CoreLogic Home Value Index Release
Sydney 1 September 2014. According to the August RP Data CoreLogic Hedonic Home Value Index, capital city dwelling values moved 4.2% higher over the three months to the end of August, the strongest capital gain over the three months of winter since 2007.
Capital city dwelling values moved 4.2 per cent higher over the three months of winter, once again driven by dramatic capital gains across the Sydney and Melbourne markets where values recorded a 5.0 per cent and 6.4 per cent lift.
The next best performing city was Canberra where values shifted 2.5 per cent higher over the three month period, driven entirely by a gain in detached house values which compensated for a 2.1 per cent fall across the weaker apartment market. Every other capital city has recorded much more moderate conditions over winter with Adelaide values up 1.5 per cent, Brisbane recording a 1.3 per cent gain and Perth values up 1.0 per cent. A modest drop in values over the winter months was seen across Darwin (-0.6 per cent) and Hobart (-0.8 per cent).
Dwelling values are now 10.9 per cent higher over the past twelve months; however Sydney and Melbourne are the only cities to record double digit growth over the past year.
According to RP Data research director Tim Lawless, Sydney and Melbourne housing markets are driving these two tier conditions. "Over the latest growth cycle we have seen Sydney dwelling values increase by 27.2 per cent and Melbourne values up by 19.5 per cent. Sydney and Melbourne were also the strongest performing cities during the 2009/10 growth cycle. Since the beginning of 2009, we have seen values rise by a cumulative 50.1 per cent and 46.1 per cent respectively in Sydney and Melbourne. Looking at the remaining state capitals over the same time frame, the next best performer was Perth where values are now 15 per cent higher, followed by Adelaide at 9.9 per cent, Brisbane with 5.3 per cent and Hobart where dwelling values are actually 1.5 per cent lower.
"With today marking the first day of Spring, we are expecting listings numbers to rise over the coming month which will provide a real test for the housing market.
"Considering the ongoing high rate of auction clearance rates, a generally rapid rate of sale and the ongoing low interest rate environment, it's likely that dwelling values rise even further over the next three months.
"Consumer confidence is also moving in the right direction now after the post-budget slump which will add fuel to the exuberant buying and selling conditions we have seen during winter," Mr Lawless said.
According to today's results, with rental rates rising at a slower pace than dwelling values RP Data expects to see a compression in rental yields across each of the capital cities. The only regions where yields have moved higher over the past 12 months have been across the Adelaide and Hobart apartment markets.
Across the combined capital cities, the typical gross yield on a house has reduced from 4.1 per cent to 3.7 per cent over the past twelve months.
Mr Lawless said the most significant yield compression is taking place in Sydney and Melbourne.
"Over the past year we have seen Sydney's gross rental yields fall from by 47 basis points, from 4.1 per cent to 3.6 per cent. In Melbourne, where rental yields are even lower, we have seen gross yields fall by 32 basis points over the year to reach 3.2 per cent gross. Given the current rate of value growth and moderate rental growth, it won't be long before Sydney yields have moved below those of Melbourne.
"With yields so low in the cities where values are seeing the largest capital gains, it is clear that investors remain very much focussed on value growth rather than yield."
Investors are currently comprising their largest proportion of new mortgage commitments since late 2003. In fact, investor loan commitments have accounted for more than 38 per cent of all mortgage lending for nine consecutive months, the longest period ever that investment lending has held above that level.
"Investors are mostly concentrated across the Sydney and Melbourne apartment markets where capital gains have been strong but yields have been pushed very low. Potentially there are better investment returns to be had in the smaller capital cities where the growth trend is less mature and yields are also healthier." Mr Lawless said.

Introduction to the RP Data CoreLogic Daily Hedonic Home Value Index methodology:

The RP Data CoreLogic Hedonic Home Value Index is calculated using a hedonic regression methodology that addresses the issue of compositional bias associated with median price and other measures. In simple terms, the index is calculated using recent sales data combined with information about the attributes of individual properties such as the number of bedrooms and bathrooms, land area and geographical context of the dwelling. By separating each property comprising the index into its various formational and locational attributes, differing observed sales values for each property can be separated into those associated with varying attributes and those resulting from changes in the underlying residential property market. Also, by understanding the value associated with each attribute of a given property, this methodology can be used to estimate the value of dwellings with known characteristics for which there is no recent sales price by observing the characteristics and sales prices of other dwellings which have recently transacted. It then follows that changes in the market value of the stock of residential property comprising an index can be accurately tracked through time. RP Data owns and maintains Australia's largest property related database in Australia which includes transaction data for every home sale within every state and territory. RP Data augments this data with recent sales advice from real estate industry professionals, listings information and attribute data collected from a variety of sources. For detailed methodological information please visit www.rpdata.com.