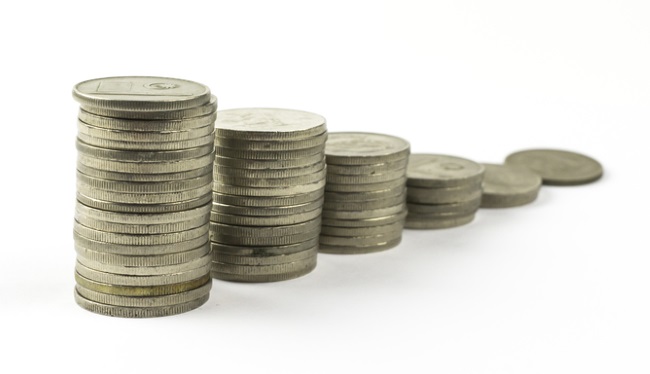 Austrian economist Joseph Schumpeter described the constant reinvention and growth of companies as a wind of 'creative destruction.' The market and its actors are not static; they are constantly changing, growing, adapting, and trying their best to survive.
Today that wind of creative destruction can better be described as a gale, as can be seen by the shrinking tenure of companies listed on the US's S&P 500 index made up of the top 500 US companies by market capitalization. The average lifespan of a company listed on the S&P 500 has decreased by more than 50 years in the last century, from 67 years in the 1920s to just 15 years today, according to Professor Richard Foster from Yale University.
While companies come and go all the time, this figure vividly illustrates just how fast the rate of change has become. The rate of turnover on the S&P 500 is largely due to the unprecedented rate of technological innovation. Technology does more than open new industries and fields, it also allows us to reexamine change how we have done things in the past. Companies like Uber, Airbnb, and theLotter are using innovative technologies and ideas to significantly disrupt, and improve, what were previously staid industries.
Uber
is just 6 years old but in that short time, it has completely redefined the way we think about transportation. The biggest industry that Uber has disrupted to date has been the traditional taxicab and limousine industry. Whereas before, companies with licensed drivers and fleets of vehicles dominated these industries, Uber has opened the door for anyone with a car and a smartphone to be an Uber driver and charge for rides via the Uber app. Passengers simply enter their destination into the Uber app and receive a fare based on distance and demand at that time. The closest driver then has the option to accept the fare and pick up the passenger. The passenger can follow the driver's progress enroute to pick them up through the app. Payment is made through the app as well, making taxi meters a thing of the past. Uber makes its profit on a small fee attached to every ride booked through the app.
Airbnb
got its start in 2008 when cash strapped San Francisco roommates Brian Chesky and Joe Gebbia rented their living room out as an AirBed and Breakfast. Their first visitors were attendees of anIndustrial Design Conference held in San Francisco who were unable to find a hotel room, as they were all completely booked. The basic premise of Airbnb is still the same; people can rent out a room, or their entire house or apartment, to visitors via Airbnb.com. Users of the site, both renters and guests, need to link their profile with their facebook profile as a way of establishing identity. Users may also review and provide feedback on one another to help establish transparency and trust. Today, Airbnb has over 2,000,000 listings in 34,000 cities and 191 countries, completely reshaping the way people look for accommodations when travelling.
TheLotter launched in 2002 and was one of the first companies to offer lotteries from all over the world to people all over the world, regardless of which country they are playing from. The idea behind theLotter is simple; a player in one country can play a lottery in another country with
theLotter.com
, selecting numbers for an entry just as they would in real life. TheLotter then buys an actual, physical ticket that matches the entry on behalf of the player. If that ticket is a winner, the player keeps the entire prize as theLotter only charges a small service fee for purchasing the ticket.
With theLotter,people are no longer limited to the lotteries and jackpots in their home countries; they can now play for the largest and most exciting prizes offered by lotteries across the globe. TheLotter has since expanded onto mobile platforms via an app available for iOS and Android devices. Today, theLotter boasts 49 lotteries on its site, offices in over 20 countries, $55 million in winnings paid out, and over 2 million winners through theLotter.com.