What kind of business owner do you want to be? Do you want to be the kind of business owner who thinks of their employees as easily replaceable commodities? Or, do you want to be the type of business owner who actually cares about their team and wants to help each and every individual to advance and achieve their dreams?
The fact is that all of the best business owners who have the respect of their team members are keen to do what they can to help each and every one of them to achieve their dreams, whatever they may be. If you want to ensure that you have a happy and content workforce behind you, helping them to reach their goals is crucial.
Bearing that in mind, the question is: how can you help your employees to achieve their dreams? For everything that you need to know, read on.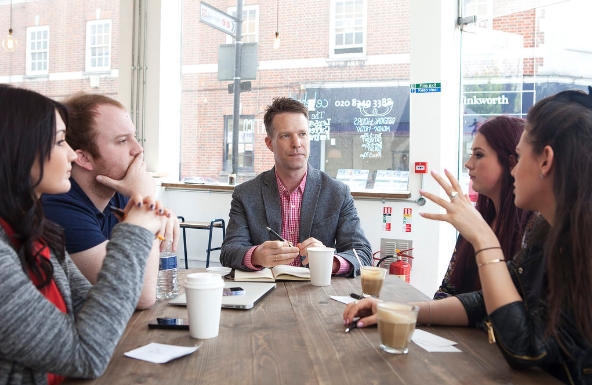 Offer grants for learning
One of the very best ways that you can help to ensure that your team members achieve their dreams is to offer grants for learning. By offering grants for learning, you can encourage your employees to go after their dreams by improving their skills and knowledge. The best courses to offer to fund are ones that relate to your business in some way, such as courses in business finance, accounting or marketing, for instance. It's also important to encourage online study, such as at MBA AACSB online, so that your team members can continue to work around their studies. Supporting your team members as they improve their learning is an amazing thing to do, and something that will ensure your team members remain loyal to you and your business.
Run regular training days
To help your team members improve their careers and reach their dreams, running regular in-office training days can work well. Focus each training day on improving a different skill set, and ensure that every course that you offer is accredited. As well as offering in-house training, you could also offer online training days as well, where your team members can learn from the comfort of their own homes. Does a team member desperately want to undertake a certain training course? Then attempt to send them on that course - the more you support your team members' dreams, the higher the chance that they will stick around for the long-term.
Advertise advancement opportunities in-house
When it comes to advertising advancement opportunities, always do so in-house. The fact is that by advertising positions in-house, you can ensure that when it comes to career advancement, your team members are content as they are getting various opportunities to move up the ladder and change jobs. When employees are not content, they tend to look for other positions at other companies. Unless you want to lose your valued team members, it pays to ensure that you offer all opportunities in-house, before advertising them elsewhere.
By taking note of the tips and ideas above, you can help to ensure that each and every one of your team members is able to achieve their dreams, and is more content at work because of it.