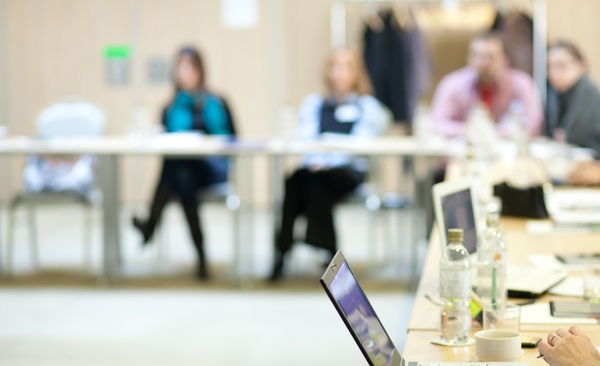 Large corporations frequently have a dedicated employee (and sometimes, a dedicated team) for organizing, planning, advertising, and hosting their webinars. But for freelancers, consultants, and other small-business owners, hosting your own webinar can often seem like a daunting task. Before you dismiss the idea of hosting your own webinar, take a step back and reconsider.
Webinars are an excellent way for consultants and online coaches to drum up new business and create a large, loyal customer base. This marketing tool doesn't need to be limited to large businesses, and with the right tools and features, it can be easy to host your own webinar. So here are 4 best practices, courtesy of ClickMeeting, that will make hosting your first webinar simple and easy.
Customize Your Invitations
One advantage that you have over large corporations is your ability to connect with potential customers on a more personal level. Keep this in mind with your webinar invitations, and make sure that they are customized to your invitees. Here are a few things you should include:
* An attractive email template, with customized colors consistent to your brand image.

* Webinar details, including date and time, webinar objective, and an agenda to help encourage them to attend the webinar.

* Any additional information you wish to include.

* A registration button, which provides convenience, functionality, and a sense of exclusivity.
Creating attractive invitations with a clear purpose and simple message can help to ensure your webinar is well attended. The right webinar software will include an integrated messaging feature that simplifies this process and makes it easier to track your RSVPs as well.
Create a Profile Page
Your webinar attendees want to feel like they know who you are, even before they attend. So, use the ClickMeeting app to create an attractive, personalized profile page. Talk about your expertise, so they know what kind of knowledge you're going to be able to share with them in a webinar. Customize it with your brand's logo and colors, and display information about any upcoming events. You can also include files for download, which can include documents relevant to your upcoming webinar.
This profile allows your prospective attendees to get to know you and your business a little bit better. Once they're more familiar with your knowledge base and your skills, they'll be more likely to attend any events you host.
Require Registration
While you always have the option of making your webinar available to the public, the better choice is to require online registration from anyone who wishes to attend. Not only does this make your webinar feel more exclusive, but it also allows you to collect useful information from your attendees. People attending your webinar are what those in sales refer to as "warm leads". They are prospects who are clearly interested in the products and services you have to offer; if they weren't interested, they wouldn't be tuning into your webinar.
By requiring them to fill out a registration form, you can get their name and some basic contact information that will allow you to reach out to them after the webinar and form more genuine relationships—relationships that can lead to sales in the future.
Customize your registration page to collect whatever information you deem necessary.
Analyze Statistics
You shouldn't only collect data before the webinar. Be sure that you're collecting and analyzing participant information after the webinar as well. Knowing how many attendees you had, where they were tuning in from, what devices they used, and how they interacted with any webinar surveys can tell you a great deal about your audience. This feature is included in the ClickMeeting webinar platform, along with a summary of how your attendees rated your webinar. You can use this value data to improve on future webinars and better target your marketing.
Learning to use webinars to promote your online coaching or consulting businesses can be an important tool in growing your online business, so master these techniques, and you're sure to see results.