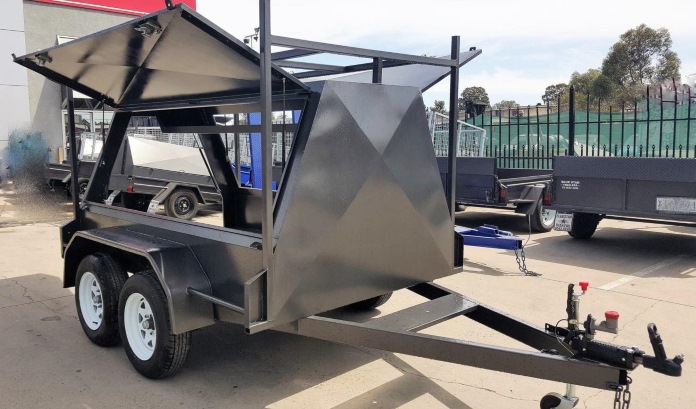 As you start searching around for used trailers in Melbourne, you'll soon discover there's much to consider. Trailers can be a hugely advantageous purchase for anyone who frequently needs to haul items, but it's important to choose one that won't let you down – especially when you're buying second hand.
While saving money on your trailer may be tempting, it's vital to choose your second hand trailer carefully. Here are some factors to consider in order to simplify your search for used trailers in Melbourne.
#1: Where Are You Buying From?
You should always be sure that you're buying from somebody reliable. There are a number of used trailers in Melbourne that are sold through trusted providers. Choosing an established and professional trailer provider for your purchase is recommended, as this is the best way to guarantee a worthwhile buy. You can also be sure you'll receive all of the proper documentation involved with an official purchase, including a current safety inspection and complete service record.
#2: Necessary Questions
To protect yourself and your purchase, you should be prepared with a list of questions. Simply jot down any important things you'd like to address. Some of the most important questions you might like to ask include:
Why is the owner selling their trailer?

Does the trailer come with any technical issues or faults you need to know about?

Has the trailer ever been involved in an accident?

Has the trailer suffered from any damage, or has it had performance issues that required repair?
#3: Be Thorough With Your Quality Check
The most important part of purchasing a used trailer is to inspect the quality of its structural components. Thoroughly investigate the brakes, tires, roof, doors and floor of the trailer so you can be sure that you're buying a trailer that's capable of carrying what you need it to. You should also check that the trailer you're looking at is compatible with your vehicle to avoid a pointless purchase.
#4: Speak to an Expert
As you sift through the many used trailers in Melbourne, it can be worthwhile to get in touch with a mechanic or a trailer expert for advice. They'll be able to assist with your investigation of a trailer's quality and will also be able to advise you on the best type of trailer to buy for your intended use. You also want to be sure that the trailer you're interested in is priced reasonably before making a commitment to buy.
#5: Consider Further Costs
When buying second hand, it's important to look beyond the sale price. Buying a used trailer can result in a number of different costs, so it's a good idea to take some time to consider just what buying second hand entails. For example, you'll need to look into insurance and maintenance costs. If you intend to tow your trailer frequently, it's likely that you'll need to keep up with regular maintenance and repairs, which can become costly over time.