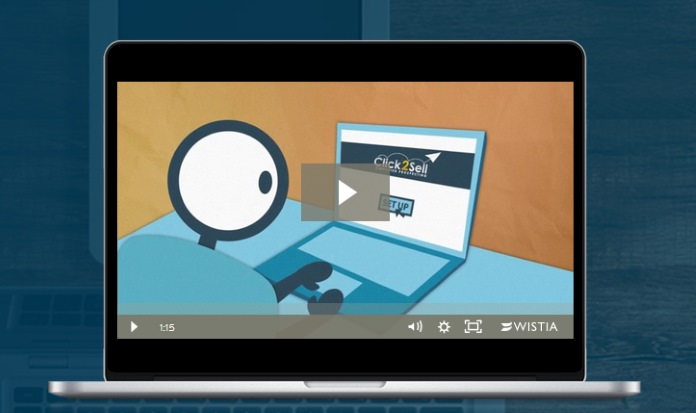 A lot of different dynamics are in play when you market a product or service. Advertising is an art form that takes years to perfect but has the potential to always surprise you when you think you have it all figured out. The market is always moving and evolving, which means you must be flexible and comfortable with change.
It takes skill, expertise, and experience to successfully market a product and get the desired response. However, all that may be set to change with the Click2Sell self-service advertising platform. Interested in learning what it has to offer? Read on for the full review.
Overview of the Click2Sell platform
Technology has made a big difference, especially in the work of marketers. This new self-service advertising platform from Click2Sell is designed to help marketers of all skills levels and expertise. If you're dipping your feet into the world of advertising and marketing, you must have knowledge of the latest tools. The Click2Sell platform comes with easy-to-use tools that allow individuals to build and design their own advertising campaign from scratch. The best part about the platform? You don't need to download it or install in on your computer.
All that is required to start is an initial deposit ($250 minimum), and you can begin creating your first advertising campaign. The platform is designed to eliminate the need for hiring designers or market research analysts before launching an ad campaign. The Click2Sell platform can be used by people with no experience and zero knowledge about advertising or marketing.
How Does it Work?
A self-service advertising platform allows you to create an advertising campaign without the need to hire outside help. The click2sell platform is as comprehensive as it gets, with detailed tools designed to help you design and launch an ad campaign. Here are the specifics for using the platform:
* You click on create a campaign and are immediately taken to a page where you need to fill out basic information about the campaign. This will include:

o Entering a name for your campaign

o Setting a budget for the campaign (including the number of impressions)

o Placing a period of time for the campaign to run

* Next you will have the content section, where you must choose a category for your ad campaign.

* Choose from various category options, including arts & entertainment, betting systems, games, business/investing, computers/internet, and sports.

* After that you can choose ready-made banners for the category, and even decide on the wording of the advertisement.

* Once all that is done, you get to the targeting tool, where you can choose the exact ad placement you want users to see on their devices.

* You can then preview your advertising campaign before launching it.
Once all specifics of setting the campaign are completed, you must monitor and review the results of your ad campaign. This isn't a get-rich scheme - You must work hard, be persistent, invest some money in creating and marketing your ad campaigns and review results. The Click2Sell platform is a useful tool that is helping both newbies and experienced marketers refine their advertising campaigns.