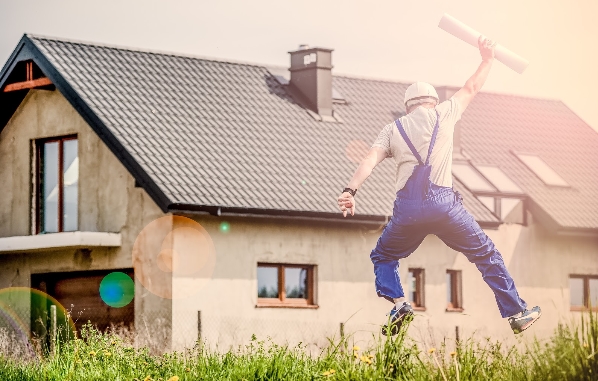 These days, it seems like just about everyone is an expert when it comes to home renovation and interior design. Courtesy of hit shows such as 'The Block', 'House Rules', 'Fixer Upper' and 'Property Brothers' (not to mention the countless spin-offs), the everyday Australian has never been so well informed on the pros and cons of timber floorboards vs. tiles, and whether or not a brick feature wall will add significant value. As a result, more and more people are trying to "flip" properties.
What is property flipping? Basically, it involves buying a property that is in desperate need of some TLC (euphemistically described as a "renovators delight" by optimistic real estate agents), carrying out a home make-over and then selling for a profit. While this all looks like great fun, the reality behind the reality TV shows is that this kind of project will involve hard work, serious investment, good sense and a whole lot of paperwork.
Before you make up your mind to throw in your day job and become a full-time property flipper, it pays to know what is really involved. While your average reality TV show may complete a total house renovation in just 12 weeks, you'll need to look at permits, ordering supplies and booking in sub-contractors long before work can even begin. If you're planning on doing most of the work yourself you'll also need to factor in either a protracted timeframe (working only on weekends or days you take off from regular work) or a significant period of time where you'll have no regular income.
What many first-time property flippers may overlook is their liability under the Australian Building Act when it comes to works carried out as an Owner-Builder. Due to an increase in the 1990's of "dodgy" home renovations, new legislation was introduced offering greater protections to buyers of renovated properties. As a result, the Building Act decreed that Owner-Builders would need to provide a warranty period of 6 years and 6 months, during which time they would be liable for any defects in the construction work. This means that if you decide to sell your renovated property within 6.5 years, you will need to obtain Owner-Builder Warranty Insurance.
What is the point of Owner-Builder Warranty Insurance? Well, imagine for a moment that you renovate a property, and then sell it 12 months later. About 2 years after the sale has been finalised, the new owner becomes aware of major defects in the work carried out. Technically, as the Owner-Builder, you are responsible for rectifying these defects; but, since the sale, you have either declared bankruptcy or passed away. So, who is now liable for fixing the defects? This is where the Owner-Builder Warranty Insurance comes into play. It gives peace of mind to buyers that even if something happens to the original Owner-Builder, they won't be left in the lurch should something go wrong during the 6.5 year warranty period.
It's important to note that Owner-Builder Warranty Insurance is only required for works costing over a certain amount and that this amount differs in various States and Territories (i.e. in Victoria it is required for projects with a total cost exceeding $16,000). If you fail to take out the correct Warranty Insurance then potential buyers have the right to walk away from a contract of sale right up to the date of settlement, without having to pay any penalties.
Obtaining Owner-Builder Warranty Insurance is surprisingly easy if you have the relevant paperwork on hand. This will include an Owner-Builder Defects Report which has been completed by a licensed inspector (click here for details) in addition to copies of the original building permit and a completion certificate.
There's no reason why a well thought out and thoroughly researched plan for flipping a property shouldn't succeed in the long run. But be informed, be prepared and make sure your paperwork is in order, both before and after the project is completed!