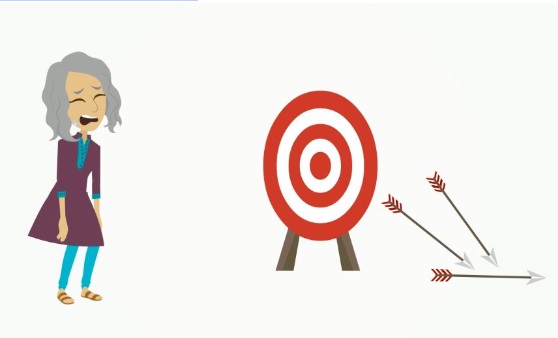 Have you ever been in a situation where you don't know what to do with your blog anymore?
The main reason for that is you are not making any money at all. Sometimes the niche you have picked is right for you because:

1. It has decent search volume according to Google Keyword Planner.

2. Or you are passionate about that niche.


You were so confident and excited at first and you wrote a great article to attract visitors and buying your products.
But after some time that wasn't the case at all, now was it?
* You are not getting any visitors,
* No one will buy your product,
* No one is commenting on your post,
* And above all, you are interested to continue but you lack focus.
You might be wondering, should you continue your blog or just quite it? Or you might be thinking that things will pick up after 6 months or maybe 1 year.
Sounds familiar? If yes then there 4 ways you can turn around your blog to make some money out of it.
But first, you need to figure out, that your niche is the main problem. And sometimes you need to check yourself that what's working and what's not working.
So here are 9 warning sign that shows you have picked a wrong niche.
1. You don't get many (or no) comments.
If you are reading something online and you find that information very useful then you will definitely appreciate it by liking it (YouTube) or by commenting on that post.
Or you have enjoyed the article but have some questions about it then you will also comment on that article asking for help.
You have experienced this situation right, so unless other people don't feel same about your blog then maybe you are doing something wrong.
So this one of the biggest warning sign that you have picked a wrong niche.
2. No One Shares Your Content on Social Media.
I recently wrote an article on writing tips and it got many social shares because it was very well researched and above all it satisfied the user intent.
If people read, what are they reading over and over again on other blogs then there are fair chances that they might get bored.
So try to write something unique and useful for your readers that will help them learn new things.
3. You Have Got No Focus
You need to focus on what your readers want rather than focusing on what you think is best.
Most of the bloggers start off the wrong foot. They focus on "What will make me money" and they end up in a situation where they don't like that niche anymore.
4. You choose Your Niche Because You are Passionate About It.
Most of the people say that blogging is all about passion or blog on something you love.
But unfortunately, it is misleading. If you are passionate about something doesn't mean you will actually enjoy it for long or you will be able to make it profitable.
5. You Picked a Niche Because Of Money.
It's because we are all blogging, isn't it?
There is nothing wrong with it but as you may know, people want results, if you will give them results then they will buy your products.
If not then they will take any interest in your blog at all. So if you are failing in your blog then you are doing something wrong.
6. You Chose Your Niche Based On Keyword Research.
Maybe you are thinking I am crazy to declare your niche's failure because of keyword research.
Well, keyword research is essential but it is a small part of the whole equation that will make your blog successful.
In addition to keyword research,
You need to check the competitiveness of that keyword,
You would need to choose the right audience,
And of course, you should be able to write great content on that specific topic.
So you were to choose a keyword that has a lot of competition then no matter what you do, you will never rank.
One of the great examples of this would be keyword "Weight Loss", which is very very competitive.
7. No One Will Spend Money In Your Niche.
Have you ever seen products which are outrageously high priced? That type of products has very few buyers.
So if you were to start your niche on that particular product then you won't be able to convert let alone earn some money.
8. You Don't Have New Ideas
You should be full of innovative ideas that help you generate in leads or sell new products.
The other bloggers in your niche may agree or disagree with you but if you have something new to talk about that is really cool then people will follow you no matter what.
If you just repeating over and over again what the other bloggers in your niche are talking about then it won't do any good.
9. You Visit Other Blogs To Find Next Blog Post Idea.
If you are not earning any money or not getting any traffic then you may probably visit other blogger's site to see what they are writing about.
You may try to find their post that gets high traffic and think that by writing a similar post you will get some visitors too.
Sorry but that's not how it works. Why would anyone want to read your post that they have already read?
If your blog doesn't provide any unique information which your users might find interesting then there is no meaning of all this.
Final Words.
Forget keyword research and passion thingy that most of the bloggers follow these days.
The easiest way to find a niche is, try to find questions that people are asking and try to answer them. In that way, you won't lose focus and you will be dedicated towards your work.
If you are having trouble trying to make things work in your niche then let me know in the comments down below so I can help you solve your problems.
Author Bio.
James is an enthusiastic writer and blogger with many years of experience. He runs a software company that works on Microsoft Dynamic 365 and provides
Solution for Dynamic 365 Integration.