If you have only just set up your cleaning business, you may be a bit confused regarding commercial cleaning insurance. While it is crucial that you take out a cleaning insurance policy, it is also vital that you understand everything that is entailed. With that being said, below, we answer some of your most commonly asked questions.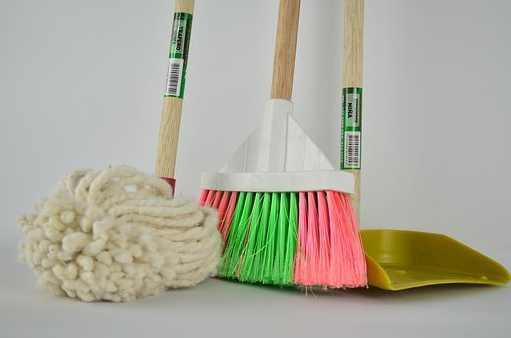 Do I really need cleaners insurance or can I take out a general liability insurance plan? You are highly advised to seek insurance from a specialist trades insurance provider. The reason for this is that they will be experts in your industry, and so they will be able to devise a policy that covers all eventualities. You can compare public liability insurance providers via a number of websites today. If you use the services of a general insurance firm, you won't receive optimal coverage, and you may experience hurdles when processing claims.
What are the main concerns an insurance provider will have when considering insurance for my company? They will want to know the type of work you do. After all, a domestic cleaning business is going to carry out different work when compared with a crime scene cleaning firm or a company that specialises in hazardous waste removal. Therefore, it is crucial to give a clear picture of the type of work you carry out. They may also want to know how many employees you have and how long you have been in business.
Why does it matter to the insurance provider if I provide residential cleaning or commercial cleaning? There are different risks involved. If you make a claim for a residential incident, yet you have commercial cleaning insurance in place, you will experience some issues.
Public Liability Insurance And Employers Liability Insurance For Domestic Cleaning Companies
Public liability insurance and employers liability insurance is a must for any domestic cleaning company. If you run a cleaning firm that only offers domestic cleaning, you may feel that you do not need a substantial insurance plan, or any insurance at all for that matter. After all, commercial, industrial, and specialist cleaners often face a greater number of risks in their role. While this may be true, it does not take away from the fact that cleaners insurance is a necessity for all companies, irrespective of the work they provide.
After all, there are lots of different activities that you may need to carry out during domestic cleaning, and there are numerous scenarios you need to be protected from. For example, what would happen if something occurred because you failed to secure the customer's premises? Or, what about if you lost the customer's keys? Cleaning insurance can also protect you from the likes of temporary removal of furniture and other items, treatment risks, and damage to the property that is being worked on. It ensures that you are covered for all eventualities.
When looking for liability insurance for your domestic cleaning firm, you do need to choose with care. You should not go for the first or cheapest insurance policy you come across. If you do this, you are almost certain to suffer at the hands of a lack of coverage, meaning that only the most basic things are included in your policy. Alternatively, it could mean that you have to pay a large sum of money before the insurance firm agrees to pay out.
Every cleaning firm is different and has different requirements, and you need to find a specialist insurance provider that can create an insurance plan that is completely tailored to you. This is why most people look for a firm providing public liability insurance and employers liability insurance for trade businesses specifically, as they know they specialist experience in this area.