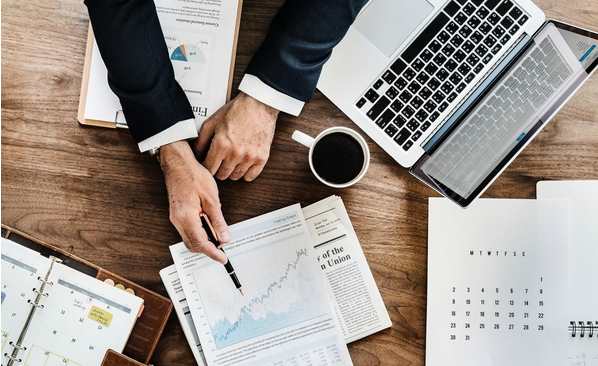 We have always been a nation of speculators and risk takers, and with so many of us being small business owners or entrepreneurs, it comes as no surprise a large portion of us are also optimistic about the future. In fact, recent surveys in most westernised countries show entrepreneurs and small business owners are feeling more optimistic than they have for years.
Many entrepreneurs have been fighting an uphill battle since the global financial crisis in 2008, but things are definitely looking up. Whether a freelancer working from home or a contractor with several employees, more than half of small businesses think their financial situation is stable or improving. While this is good news for business owners, it's also a time to use your money wisely in order to increase your personal wealth and secure your future.
Below are some of the smartest ways for small business owners and entrepreneurs to reinvest excess capital in a way that will benefit their future.
Invest in Yourself
Most businesses don't have a governing body that requires you meet certain criteria in order to trade. However, many skilled professions, such as pilots, do need to continue honing and maintaining their skills in order to keep working.
As a successful entrepreneur, you will already be aware of your personal strengths and weaknesses. Developing yourself to be better at what you do, whether that's strengthening your weaknesses or expanding upon your strengths, is a continual process that will keep you moving in the right direction.
While the old cliché about not answering to anyone when you're self-employed is true, how you act and trade is also far more important. You are your brand. As an employee in a large firm, you're largely just a cog in the machine. Your actions are unlikely to damage or enhance the overall brand to any great degree. However, a self-employed person is the brand.
As well as constantly keeping up to date with all industry developments, you should be striving to exceed your customers' expectations in any way you can. Whether it's training, seminars, or simply scheduling some down time so you don't burn out, investing in yourself is the single biggest investment you can make.
Remove Future Stress
The vast majority of entrepreneurs and small business owners pump a lot of money back into their businesses. However, sidelining small amounts for the future can remove anxiety about your retirement, whether 5 or 35 years away. The same nest egg can also come in handy if things do take an unexpected turn in the future.
As well as shoring you up during a dry spell, making a few wise investments while times are good is also liberating. It frees your mind and efforts up to work on the things that need your attention now, rather than always having one eye on your future.
Some investors choose real estate or bonds; others like to play the stock market. Many people feel more comfortable owning a physical asset they can see and touch. One of the most consistently safe investments you can make is to buy gold bullion. Gold will consistently increase in value; the longer you own it, the greater your return.
Whatever sort of investment you opt for, the removal of stress and added safety net can be a huge boost to your personal state of mind, and therefore your business.

Invest in Others
Retaining your best employees is important. The cost of recruitment, training, and the risk of an unknown quantity are worth avoiding if possible. Providing opportunities for your employees to continue their own development can help build loyalty.
A decent benefits package can also help increase employee happiness. Many companies find it challenging to retain their most talented employees. Creating a happy and supportive environment where they feel they are valued and have the opportunity to progress is a huge help.
A lot of your success is built on the backs of your workforce, and failure to recognise their contribution will be detrimental to your business. A happy workforce will also help you attract new talent as you expand, as you'll get a reputation as a fair and good employer.
Happy employees will also be more productive, loyal, and produce a higher quality of output.
Invest in Your Business
Many successful start-ups don't make any money for a while. Even if they are profitable, an experienced entrepreneur will often invest all profits back into the business to facilitate increased productivity, efficiency, and future growth. It can even be as simple as improving your logo and branding or swapping your managements LinkedIn selfies for headshots from a professional photographer.
The best areas to invest in will depend on the sector you operate in and the direction your business is heading. However, most industries have been improved by technology. A high initial outlay and support costs can prove too much when a new business is starting, but after some initial success, it can be a lot easier to justify the cost. Whether it's a big piece of machinery or a revamped website that puts your competition to shame, constant refinement of your processes and brand will keep you at the forefront of your industry.
Some businesses would also benefit by creating new departments. Whether it's to manage your digital presence or keep on top of your bookkeeping and accounts in-house, having skilled individuals in the building can help elevate you to the next level.
Conclusion
There are many ways you can invest to help secure your future. Whether you invest in your business or personal financial security will largely depend on your unique situation. However, for most people, a combination of these will be the best answer. For example, splitting your excess capital by investing a small amount in a commodity, such as gold, which will start building towards securing your personal future, and then using the rest to purchase new machinery for your business, or building a gym for your employees to use, could give you the best of both worlds.
Whichever way you decide to go, a sensible and balanced approach will consistently reap the best rewards.