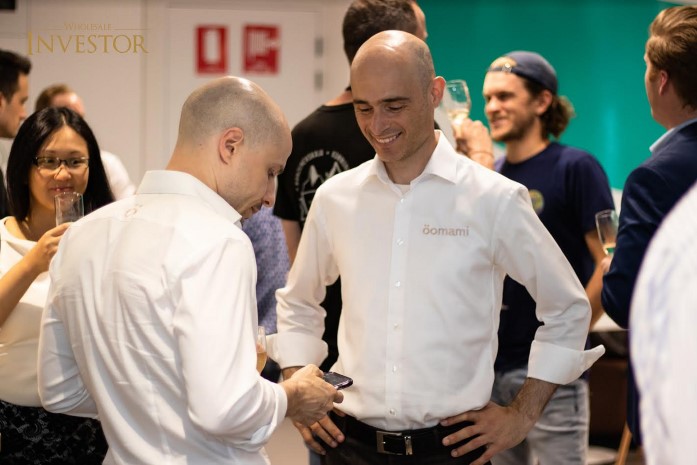 Australian food producers come up against a handful of challenges including temperamental weather changes, slowing economy and profits mainly being pocketed by the supermarkets they sell to. With approximately 85,600 farms in Australia it's even more important to ensure these numbers don't drop as the supply 93% of our food supply. Online marketplaces like Ebay and Amazon have disrupted traditional forms of buying and selling across a number of industries but no marketplace has had much success when it comes to food. However, there's one company ensuring our Aussie food producers have more than one way to sell the food they work so hard to produce. In fact their technology now allows smaller producers to go head to head with the big guys.
Oomami is a social marketplace that supports small farmers and producers by connecting them to consumers via their online platform. The idea is to give smaller producers access to the mass market as though they were being stocked in a big supermarket. Customers are either everyday Australians wanting to connect directly with food producers or café and restaurant owners as well as chefs who want to establish relationships with food producers.
Oomami are helping smaller producers by providing an online platform for them to showcase their products and sell directly to end customers. This cuts out the middleman and creates a direct link between the producers and the consumer.

Oomami operate as both a SAAS enterprise and also a warehousing and logistics company where they offer fulfilment services for the participating small producers and their products across Australia. To be listed on the site, products must not be available through a large supermarket. Food producers are given free rein on how they chose to price their products and will see 65-95 cents of every dollar spent by customers.
One of the hardest things for smaller produces is being able to reach a large audience, having a central marketplace with integrated fulfillment is one of the best ways to reach the mass market. Companies like Amazon are doing just this and took home $135 billion last financial year, according to Credit Suisse.