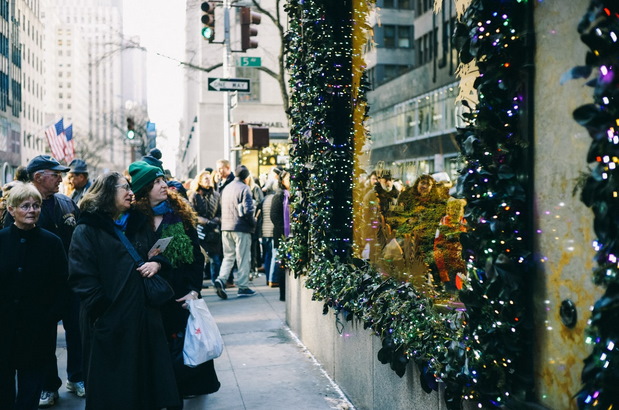 Today, purchasing and ordering products online has become a popular go-to shopping method for most consumers. And this means that brick-and-mortar merchants must get smart with their marketing strategies to attract people to stop by their businesses or stores.
After all, more foot traffic results in more customer engagement and opportunities for sales, which means a healthier business and a higher bottom line. In this piece, we will share six tried-and-tested tips on how to increase foot traffic in a retail store. Read on!
1. Add curbside appeal
Passersby are enticed to enter a store, which looks appealing. First, keep the storefront maintained by investing in a good paint job each couple of years, cleaning the windows, and sweeping the entrance daily. If customers feel a sense of cleanliness and freshness, they become more anxious about what you may sell inside.
Once you have taken care of all the basics, it is time to get a little creative. Go beyond usual window displays by having extra elements outside the store. Something as simple as putting out a sandwich board, which welcomes customers with an inspiring message or a witty message can spark instant engagement.
2. Ensure your employees are positive, active, and energetic
Generally speaking, a potential customer will react positively if the workers seem welcoming and active. If your staff seem overwhelmed with so much going on or bored with little to do, that can be an instant turn off for any potential client entering your store. Simply put, the energy and actions of your staff can affect client experiences.
Investing in staff training is worthwhile for your space. You should know that a store that provides excellent in-person customer service creates typically a good reason for your clients to keep coming back.
3. Focus on client loyalty
Increasing traffic to your retail store isn't all about finding new clients, what is often more essential is ensuring your previous clients will return. Think of ways to encourage client loyalty. For instance, you can offer promotions, which encourage existing clients to bring along family and friends or\and come again.
4. Let customers pick-up in-store and buy online
Offering clients the ability to pick-up in-store and buy online is a clever way to take advantage of the growing popularity of online shopping.
Doing this will not only create more activity and increase foot traffic, but it may also make customers end up purchasing additional items or products once they enter the store to collect their purchases.
3. Have an online presence
In this age and day, you require an online presence. Most shoppers will just search on Google in order to find top retail stores near them.
Claim your free listing on Google and then edit your details so that potential clients can know where you are when you're open, and what you offer. You may add videos or even post & reply to client reviews to boost engagement.
4. Create an easy and engaging layout
Find ways to create a more efficient and appealing store layout so that you can maximise the space available and convert traffic into clients. The right design and fixtures elements can encourage clients to purchase and also to want to come back to your store. If you need help creating a perfect layout for your retail store, consider finding a company that specialises in retail fitouts in Melbourne.
The final verdict
Give your customers a consistent good picture of your brand as well as how it suits their lifestyle. Boosting foot traffic will just get people in the door and once inside, make them lifelong clients who will spread a positive word about the business.
About the Author
Patrick Watt is a content writer, writing in several areas, primarily in business growth, value creation, M&A, and finance. Other interests also include content marketing and self-development. Say hi to Patrick on Twitter
@patrickwattpat