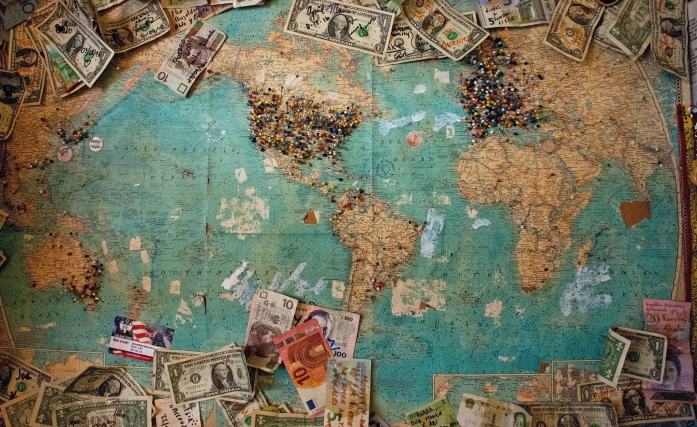 What are the different methods to send money abroad?
Selection Process For The Remittance Platforms
Based on the data gathered by money transfer costs comparison platform Wirly, below you can find a list of the most popular and cost-efficient remittance platforms filtered from over 100 entries.
To determine the currently most efficient money transfer platforms one would have to update the ranking every hour or so, as there are numerous factors impacting the total costs and speed of the money transfer. That's why it's important to check the currently best available rates before ordering a transfer.
Most Popular International Money Transfer Platforms
1. WorldRemit
WorldRemit's main features include great transaction speed and good choice of supported countries. You can send money in multiple different ways to over 150 countries, whether it's a cash pickup or direct bank wire. The site is well-designed, which makes it easy to use. The most significant advantage is their mobile app, which receives high ratings by the users and lets you order payments on the go. Read this full WorldRemit review to learn more.
2. Remitly
Formerly known as Beamit, Remitly focuses on providing quick and reliable international transfers. One of the notable features is the "on time" delivery. If the platform fails to deliver your transfer on time, they will refund you the costs. Read this full Remitly review to learn more.
3. Western Union
Western Union is one of the oldest remittance companies out there. Their experience undoubtedly translates into the scale of their operations and the available transfer network, as their agents and stores locations are in almost every country in the world. That way you can easily order a cash pickup at any place.
4. TransferGo
While TransferGo supports destinations such as the USA, Hong Kong, India or South Africa, their primary operations focus on the European region, where they are able to provide very competitive rates. The currency conversion margin is set at around 0% to 2.2%, depending on the amount you want to send. Read this TransferGo review to learn more.
5. MoneyGram
MoneyGram operates in a similar way to Western Union. To know beforehand how much the final transfer costs, you can use a special Moneygram cost estimator on their site. There are different transfer methods available. As the company operates internationally, you might even find their facilities near your home to set up cash payment or pickup. In this MoneyGram review you can learn more about their fees and how they compare to regular bank wire.