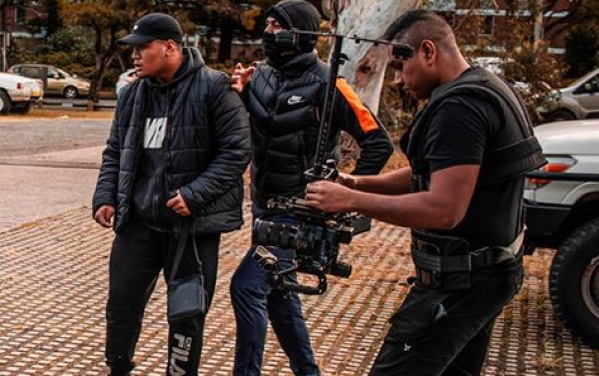 Well-produced and edited video content is helping many brands and business cut through the noise and attract new customers. With more than a million blog posts published every day, many consumers are constantly on the lookout for short, succinct videos.
They want videos that answer questions and help make buying decisions. This is backed up by the data that says video marketing can lead to an appreciable increase in conversions and sales.
Why Video is so Effective in Marketing
A study conducted in 2018 showed that 54% of consumers want to see more video content from brands and businesses they support.
Three Ways Video Marketing Helps your Bottom Line
Video builds trust
Video allows you to tell stories around your brand, business and products that provide value to the consumer. Providing high-quality video that engages consumers and their emotions is an effective method of generating sales.
But not just sales. Trust by itself is an important facet of marketing. You want to build trust through presenting your products in a conversational manner so as to engender confidence in your business.
Consumers are typically looking for quality video of social platforms like Facebook, Instagram and YouTube. If you have eye-catching, informative video on your social profile, this will go a long way to helping build trust with your audience. The benefit of which is an increase in conversions and sales.
Improves your website's search presence
Videos on your website are good for SEO. Google tends to rank webpages with at least one embedded video higher than pages without. There is also the fact that the longer people spend on your site, the better Google will rank your site.
Increases conversions and sales
By building trust and getting to the first page of Google, your videos can help increase sales and conversions. Depending on which marketing report your read, videos can help your website's conversation rate by as much as 97%.
We think this number is a bit hyperbolic, however, one thing is for sure. Over 84% of consumers believe videos are easier to understand and are more helpful than written content. So, it makes sense that video marketing can exponentially increase your conversions and sales.
At Skylake Media in Sydney, we've been able to help our clients increase their conversions by 80% with our cinema-quality video approach to production.
Video Production in Sydney
Skylake Media is a video production company in Sydney helping business reach more customers and increase sales. Our video production services include:
Commercials
Social media videos
Corporate videos
Music videos
How Important is Video Production in Marketing?
Video marketing is important if you want to engage with your audience on a level, written content may not be able to. Video content increases trust between your business and your consumers, improves your online visibility, and most importantly, increases your sales.
If you would like more information about how Skylake Media can help you, please contact us today.