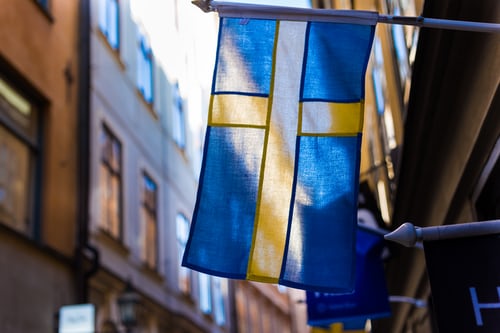 The reasons for setting up an international business are quite numerous. First, you get access to more markets. Second, you have a chance to increase sales and profitability. Third, you can outmaneuver your competitors and enlarge the customer base that you have access to. From the standpoint of philanthropy, you get to create jobs all over the globe. Now, international or not, your business needs to have a headquarters, so what are some of the world's best locations for starting an international business? These locations need to offer a wide range of advantages, have the necessary infrastructure and more. Let's see what are some of the best locations for this task!
1.Singapore
When asked to describe why one should start a business in Singapore, the majority of people opt for two words – easy and affordable. Tax benefits are what Singapore is known for, and it's one of the most amazing places for doing business all around. The transparency when it comes to the legal framework is something that should definitely not be underestimated. Since Singapore is a major business hub, it goes without saying that by doing business here, you will have access to global talent. Overall, it's an amazing bargain for anyone whose mind is set on starting an international business.
2.Sweden
The first compelling reason for starting an international business in Sweden is access to the European Union and the Nordic market. Both of these markets are incredibly profitable and, therefore, compelling and attractive for any entrepreneur out there. Other than this, Sweden has a stable economy, which means that local upheavals are unlikely to have a negative impact on your business. Depending on your intentions and target industry, it can also be quite beneficial in other aspects, as well. For instance, its' a well-known tech haven, with laws and regulations that benefit first-time entrepreneurs in this industry.
3.United Kingdom
One of the things that attract so many future entrepreneurs to the United Kingdom is the fact that the regulations are looser than in some other First World countries. The thing is that they're by no means lax but they're manageable. On top of it, you get the infrastructure of one of the world's greatest economies. All in all, it's a great deal for the majority of first-time entrepreneurs looking to start an international business. Moreover, since it's a highly-developed country, you will have access to a highly-skilled workforce, which is a major boost on its own.
4.New Zealand
Starting a business in New Zealand is a great idea due to a conductive economic climate. Not to mention that New Zealand is one of the countries that have battled the present-day pandemic with the greatest success. One more reason why destination New Zealand is so appealing to entrepreneurs is the fact that it offers straightforward legal requirements. The tax system is quite forgiving and for those looking even further forward, it's important to mention that this place boasts one of the best work-life balances. This results in high employee satisfaction and, therefore, high employee loyalty.
5.Taiwan
Taiwan is one of Asia's capitals of innovation. It's a country with great resilience rates even in this day and age. Aside from this, seeing as how the country is a tech haven, intellectual property laws are on-par with some of the best in the world. This means that if you want to start something new (especially in the field of technology), your safest bet is to start from Taiwan and slowly expand. Also, Taiwan is close to other major business hubs like Japan, Hong Kong and Myanmar, which makes it a crossroads of ideas and capital.
6.Finland
Finland is one of the easiest places for you to start a business in the entirety of Europe. Also, Finland has an incredibly strong startup community, which makes the local economy optimized for the type of business that you probably plan on starting. Now, there are some challenges, as well. For instance, if you planned on building your own premises (or even heavily altering existing ones), getting a construction permit is incredibly difficult. Also, while the tax law is really not that severe, you need to make eight smaller corporate tax payments. So, unless you have a professional accountant, this might be a difficulty.
7.Canada
Canada is one of the countries with the most reliable efforts to lower its corporate tax rates. Also, the income tax treaty may be quite favorable for US-based companies, which, speaking in terms of international business, speaks volumes. Like some other countries on this list, the Canadian economy is amongst the most stable ones in the world. As a First World country, Canada has an incredibly skilled workforce, which is definitely something worth taking into consideration. The availability of local talent is an asset that should never be underestimated.
When running an international business, the key thing is the potential for expansion. Other than this, you need to focus on local conditions and startup laws. Keep in mind that with the right foundation, your business can grow at a far greater pace than it otherwise would. Also, picking the right location is incredibly important since it gives you the opportunity to interact with companies in neighboring countries. So, bear the entire region in mind.