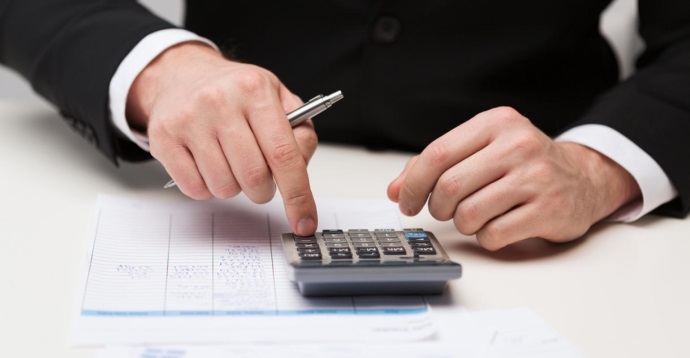 What is a POS system?
POS stands for point-of-sale. This is a system in which payments are processed at a terminal, allowing customers to pay for the goods or services you're providing. This sounds like a cashier till, but it's more than that. The system, which often can connect to the internet, also keeps a record of your employees, the stock, customer rewards and so on.
In a sense, it's one big relational database in which everything is stored: the stock, the sales, the employees, the finances. But more than this, POS systems usually provide the hardware too. Meaning, they provide the tablet, till or terminal in which sales are processed and money is handled. Think of it as an all-in-one machine that handles all your transactions and data.
Do you
need
a POS system?
A POS system isn't a requirement in the same way that needing staff is - you can survive without it. But survival isn't what most businesses are looking for, growth is. So in this sense, it's an investment which is aimed at increasing the efficiency and accuracy within your business.
In America, only 44% of single-store retailers had a POS system, meaning 56% didn't. Most of these will be using manual methods, Excel for bookkeeping, cash registers and so on. Again, this is different because it isn't a single-entity hub where all transactions are made, inventory is counted and so on. Instead, they're having to track everything separate, and by hand, and then put it all together themselves.
So, why have 56% of American single-store owners not bothered with a POS system - surely Australian businesses are no different? The most common answer is that they're stuck in their ways. Or rather, implementing a new system, with new technology, takes time. Not only to implement, but to learn, and many of these owners may be older, in which manual methods have worked just fine throughout their life.
The second reason against getting one is the cost. They're not super cheap (though there are free options), meaning there may be an initial fixed cost, and likely a running monthly cost. This is up to the judgement of the owner of course, but it can be said that as you start to deal with more stock, more sales, more data… It is worth the investment - and here's why.
The benefits of a POS system
Efficiency
POS systems are expertly created and refined in order to improve efficiency. A barcode scanner and a POS system will decrease checkout times for staff, meaning more customers can be served. Or perhaps they're even allowing customers to self-checkout, which can dramatically decrease staff costs. Going back to a manual method after using a POS system will really highlight all that wasted time throughout the day.
Accuracy
POS systems tie everything in together. It will tell you to ask for identification for certain products, it will let you know the price instantly, and updates if there's any promotions. This ensures that the cashier makes fewer mistakes, and spends less time juggling the variables themself. This can have other consequences, such as hiring cheaper, less experienced labour yet yielding great productivity.
Inventory management
A POS system manages the inventory, so when a sale is processed, it lets inventory know. This can help keep stock full, but can also lead to interesting insight. As an owner, you can be away on holiday, and a simple sign-in to the POS terminal via Cloud will let you know if more stock needs ordering.
Reports
A standout feature is the reports that are generated from the POS system. For example, it can keep an eye on the finances and expenses, such as the cost of goods sold. Because data is real-time, reports are up to date. It can also track KPIs, and bring insight into your most popular products. Being on top of your KPIs, such as sell-through rate, could be the difference when competing with other businesses nearby.
Accounting
Because everything is kept in one place, it's easy to keep track of finances. Every sale goes through this system. Not only this, but they have features designed for simplified accounting, making it extremely easy for you or your accountant to process your books.

Which is the best POS system in Australia?
Below is a round-up of the best POS systems that are available in Australia - you should keep an eye on their features, and who they cater to. There isn't one, single best company, which is why it's important to look at a Point of Sale systems comparison. There will be certain providers that better suit your individual needs than others.
Kounta
Kounta is an Australian-owned POS company, and boasts a long list of features given its affordable price range. Prices start from $50 per month. This is an iPad POS system, so there is handheld hardware available.
Pros
Kounta provides a cash register, payment terminal and a receipt printer. Kounta comes with a tonne of features. For example, it has kitchen display, restaurant seating, recipe management, multi-store support, advanced reports, and it's easy to set up.
Kounta works offline, and it has very seamless credit card payments. Online payments are accepted.
It also has Xero integration, making accounting easy if you're already using this. Best of all, it's Australian.
Cons
The design on Kounta systems isn't the best. It's good enough, but many competitors edge it out on user interface design.
There is little 3rd party integrations, which becomes an issue when selling to marketplaces like Amazon. It doesn't have WooCommerce integration either.
Who is Kounta for?
Kounta is only recommended for restaurants due to its ingredients and recipe management, and kitchen display. For the price, this is a good option for cafes too that have a comprehensive menu.
Square
Square is used by over 2 million users around the world, and was founded by the Twitter co-founder. Its biggest benefit is that there is a free option, which is impressive given it facilitates both the POS hardware and software. This is an iPad POS system, meaning there's handheld capabilities.
Pros
There is no monthly cost to using Square, which is why it's become a global leader. On top of this, it's one of the easiest POS systems to set up and use, meaning training costs are kept down, and transitioning to it is swift.
Square lets you accept payments both remotely and in person with its contactless option. There's great kitchen support along with 3rd party ingredient/recipe management, but there isn't restaurant seating.
Cons
The biggest issue with Square is its limited reporting capabilities. This may not be an issue for some (particularly given that it's free), but it's a significant limitation. The lack of multi-store support is also limiting, which implies this is intended for very small, single-store businesses.
Who is Square for?
Square is great for catering companies, bars and cafes. With a lack of restaurant seating however, it's unviable for restaurants. It could also be used by retail stores.
Bindo POS
Bindo POS is an American company founded in 2010. Again, this is an iPad POS system, that includes both hardware and software.
Pros
Bindo accepts online payments, and some great functionality with its back-office available directly from the register interface. It has one of the best user interfaces of any POS system, with it being super clear and simple to use.
There are customer loyalty programmes, easily added discounts, and even gift card generation with the company logo. Reports are comprehensive, and it supports the operations of up to 20 retail outlets.
Cons
There is no 24/7 phone support with Bindo POS, unlike many of its competitors. Whilst its features are great, it doesn't have much 3rd party integration. Finally, there is an activation fee.
Who is Bindo POS for?
Bindo is absolutely for retail outlets. It's more capable than Square for larger operations, which comes at a cost.
Final word
In most business owners' experience, POS systems aren't essential… until they get one. They're easy to overlook or put off getting, especially when being a single-store business. However, getting one opens up more doors. Online payments, managing recipes and stock, managing restaurant seating, kitchen displays and multi-store operations are all things that POS systems handle accurately.
It could even be argued that getting one can instantly save money on reducing waste, ensuring employees are not stealing, accurate pricing and so on. If not, they certainly pay for themselves in regards to time saved.
Given there are a wide range of prices with different systems, choosing one can be difficult. It's best to not pick one based on general factors, and instead find the one that specifically suits your business setup.