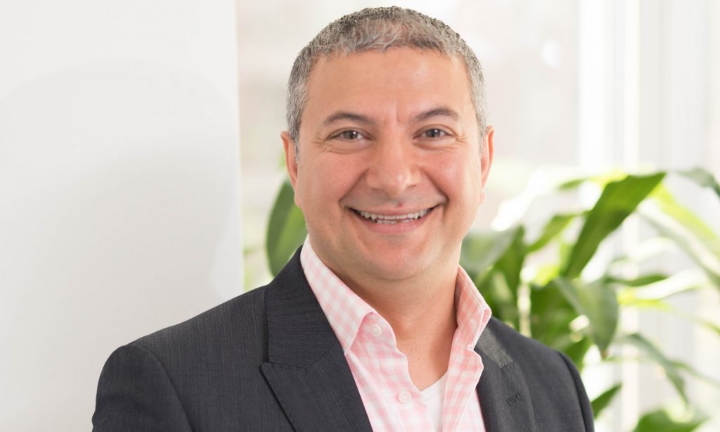 The pressure to be everything to your customers and provide exceptional customer experiences at all times has never been higher. How quickly you respond to customer enquiries and your ability to engage with them across a variety of channels — all while anticipating their needs before they do — help to set you apart from your competitors.
If you are reading this and thinking there's room for your business to improve on these aspects, chances are you don't have an effective customer relationship management (CRM) system in place. A good CRM can help you to achieve all of these things, and much more.
In fact, according to Validity Inc.'s State of CRM Data Quality report, 86% of participants said that their CRM system is important or very important to achieving revenue objectives. Those surveyed were also in universal agreement that an effective CRM is critical to helping their sales teams hit their revenue goals. What's more, only 35% of survey participants said that they are satisfied with their lead-to-customer conversion rates.
Ensuring accurate sales forecasting and delivering high lead-to-conversion rates are two of the most important functions of a CRM so if you're not achieving these, it's likely your CRM is lacking.
Here are five signs a CRM might be missing from your business.
You don't really understand your customers
How much do you know about your customers? Do you know what they like, what they care about, and what previous interactions they've had with your business? According to global research undertaken by Salesforce, 76% of customers say that it's easier than ever to take their business elsewhere — switching brands as often as they like until their expectations are met. So how can you ensure that your service meets your customer's expectations so they don't drift to your competitors?
By having important information about your customers at your fingertips, you can tailor the customer experience for them based on their precise interests, needs and behaviours. A CRM allows you to capture that information accurately and use it to provide a customised service that builds your customer's trust and loyalty. Having correct information in your CRM is crucial but so is having complete data – the more information you can collect and store about your customer, the better the understanding you will have of their specific needs.
Keeping your customers happy, and keeping them full stop, can also directly improve profits – some studies have shown that by increasing your customer retention rates by as little as 5%, profits can increase from 25% right up to 95%. That should be reason enough to do everything in your power to keep your customers satisfied.
You find it hard to source the customer information you require
Ever needed to follow up with a customer about a potential sale, or respond to an enquiry from them but can't find their information when you need it? Not having this information at hand can mean the difference between a great sale and a lost customer. A CRM allows you to keep all customer details in the one location, where it can be easily accessed in real time. That way, every interaction you have with a customer can be informed by a whole host of information, like their purchase history, age, and where they live. All of this information can be used to help guide your engagement with the customer so you can meet their individual needs.
Your customer service isn't up to scratch
Have you had to field a flurry of complaints from unhappy customers in the past such as people who haven't heard back quickly enough on their enquiry, or were given the wrong information? While it's possible that your customer service team dropped the ball on these occasions, it's also possible that they were lacking the necessary information to deliver a high-quality service.
A well-managed CRM ensures that your customer service team always has all of the information they require to provide thorough and efficient service, preventing that influx of complaints in future.
Your sales team spend too much time on low-value tasks
Your sales team is one of your business's biggest investments. They're the machine that drives sales and builds healthy customer relationships. But alarmingly, many sales representatives spend a large chunk of their working day plugging away at profitless administrative tasks instead of actively pursuing sales.
The right CRM can help to automate a whole range of administrative tasks, leaving your sales team to do what they do best. A CRM also ensures that customer data is instantly available to the whole team, not just individual sales reps, which helps to ensure that staff departures or reassigned territories can be transitioned seamlessly.
Expert CRM blogger Ben McCarthy, widely known as Salesforce Ben, says there are three key pillars that drive CRM success — adoption, data quality and productivity. These three principles are inseparable and directly influence one other. For example, if the data quality is poor and unreliable, your sales team is less likely to log in and use the system, and this will have an adverse effect on productivity.
With many CRMs, third-party sales software is available to make the CRM more user-friendly and effective for sales teams. There's software that exists to improve pipeline management, increase sales forecast accuracy, and pinpoint high-value opportunities. Validity's Demand Tools is one example.
Your data analysis is letting you down
Having customer data stored across different locations, as well as it being incomplete or out-of-date, means that you're not going to be able to get the best insights from rigorous data analysis. A CRM not only makes sure that customer data is stored centrally and is monitored for accuracy, it also provides sophisticated analytic functions that you can apply to your customer data to identify patterns of success between particular sales activities and customer profiles. These predictive analytics can then guide business decisions and identify new opportunities, as well as boost sales.
Of course, investing in a CRM is just the starting point. Ensuring everyone across your business adopts the system will always be a major challenge. To do this, it's essential that users see the value of the solution and trust the outputs. A major hindrance is poor data quality, so investing in third-party software solutions that make your customer data even more powerful and profitable, will always be money well spent.