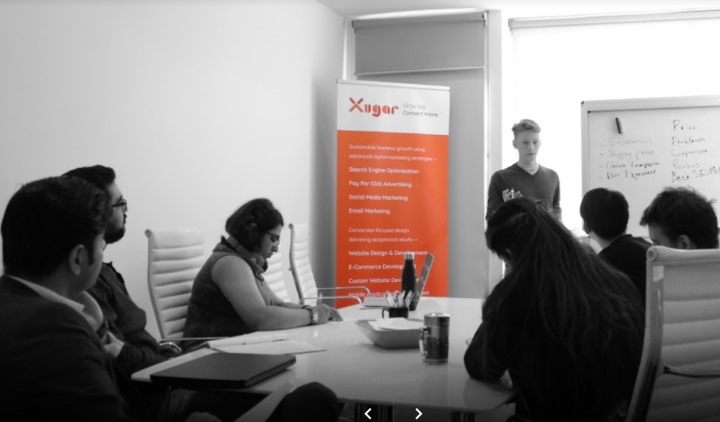 So much has changed during 2020. With the world more digital than ever, SEO has quickly become a must-have, not a luxury, for marketing. Countless digital marketing strategies have been tried and tested this year with the boom in online shopping… but which are actually working? What is the next step of evolution for SEO, digital marketing and e-commerce?
Unsurprisingly, the number of online shopping customers has increased enormously this year. According to Adobe analytics, online sales during August 2020 are up 42% on last year, with Amazon recording a whopping 50x increase in grocery orders. Retail e-commerce sales are expected to reach $4.2 trillion this year, a figure that is forecasted to continue growing. A survey conducted by German consumer data specialists, Statista, found 75% of respondents shop online at least once per month, with many shopping as often as once every week – again, this rate is only expected to climb over the coming years.
Some might say, looking at these trends, that COVID-19 has given the world of e-commerce and online business somewhat of a jumpstart. With most people socially distancing in some way or other since March, we are far more likely to buy online than in a bricks and mortar storefront – these habits forming during lockdown will continue to drive online shopping trends deep into next year and beyond.
So, how can SMEs make use of these trends? Which strategies will give them the upper edge?
Three key strategies that successful online businesses have been using this year include:
1. Making content more algorithm-friendly
Google has recently become better at recognising understanding content and, in turn, much better at deciding which content will be of most value to users. Websites filled with thousands of unengaging words are dead to Google. These days, people expect high-quality content that will give valuable answers quickly and comprehensively… and Google's new algorithm (Bidirectional Encoder Representations from Transformers, to be exact, or "BERT") is serving it up. With the ability to better understand nuanced and natural language, BERT can break down conversational search terms and accurately direct users to useful content.
This, of course, requires website admins to create valuable content that is ready for users to read and learn from. This could entail general content, detailed blog posts, product descriptions among other forms; anything Google can hold onto and label as "value". Many sites finding success in this area have this year put increased effort into creating value through blogs and product descriptions, providing users with information they need to make that conversion decision right where it's needed.
According to SellerMetrics, developer of Amazon automation tool, a component of an optimized listing is the human factor. This means that your customer-facing details need to be informative and one which triggers an emotional response from potential customers to buy your product. An ideal listing is one that stands between the machine and the human eye.
2. Understanding and targeting their customer base
One of the most effective ways to increase conversions is by selling directly to our customers, by understanding how a target market shops online, what kind of language they use, where they get information on new products and services and what kind of offers they perceive as valuable.
By understanding your customers in-depth, website content can be more effectively refined with more specific ad targeting. Unsurprisingly, Amazon is excellent at understanding their customers; any top-selling product is accompanied with a large description telling their audience everything they could want to know. Through their own search algorithms, Amazon has created an incentive for sellers to make their product descriptions detailed, informative and very relevant to what their customers are looking for.
3. Making it easier to buy, buy, buy
One of the most effective online selling strategies has always been, and always will be, to make the buying process easy as possible. As online shopping evolves, this technique is being accentuated on some platforms through literally one-click purchases on major sites like Amazon. Offering third party services like Afterpay and Zip Pay contribute to ease of purchase. Some social media platforms have integrated single press or swipe conversion for ads – think Instagram's 'swipe-up' function.
Google's overarching goal is to assist users in reaching useful content; this should never be overlooked. One of the best ways to make the buying process simple is by placing content right on the search page, so users don't even have to redirect to another website. Almost 55% of Google searches this year resulted in "zero clicks", indicating that less than half of every search actually drove customers to a website at all.
This highlights two key points; a) content needs to appear on the front page of Google where possible through Google Shopping optimisation, having Google Maps features up to date is important and content should be optimised for featuring snippets and that b) "zero click" tactics work, so the same can be used to make it easy for customers to navigate a website - by determining what information is the most important for your customers and making it easy to find, steps to conversion are reduced.
The world wide web has transformed into the planet's busiest marketplace and is changing at a faster pace than ever before and, if COVID-19 has shown us anything, it's that digital marketing techniques are endless. There is no written guide to growing a business online but using the above strategies should place business owners firmly on the right track.