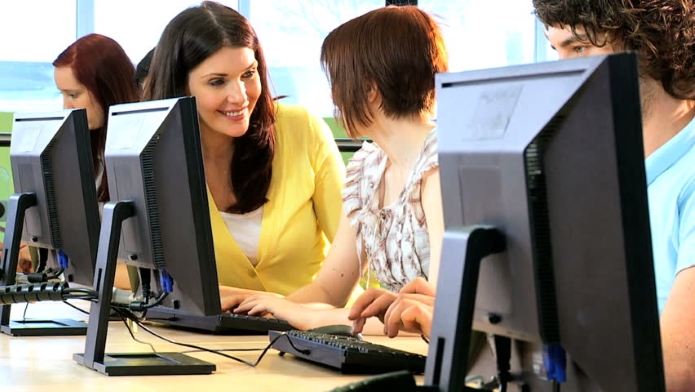 Copywriting in digital marketing is not new, yet the concept is too broad to be taken timidly. From writing compelling emails to big articles, and designing interactive text to creating eye-catchy advertising captions, copywriting has now become the flagship of today's marketing in general.
The skills of a great copywriter must revolve around a deep understanding of search engine algorithms, updated marketing tactics, and emerging trends. With a thoughtful review of next-generation copywriting tools, competitor analysis, and adding a personal touch of his own creativity, a copywriter can roll out an ad copy that will definitely engage an array of prospects.
The realm of search engine optimization is not a boring place to explore anymore. Nowadays, it is getting its fair share of innovation, freshness, and actionable insights. A web visitor or internet surfer's actions hold towering significance now. We can observe in top eCommerce and online courses website. We can't help but wonder why the placement of elements on those sites is so immaculate and perfect.
In the past two years, the demand for professional copywriters has grown tremendously thanks to the term - 'Content is King'. If you have already dipped your foot in the vast waters of copywriting, you will need a handful of tricks in your magic bag to make the most of your career. We have researched and comprised a few but greatly useful tips here that will keep you from descending from your copywriting success path. Ready to learn? Let's dive in -
1. Induce Creativity in Your Copy But Never Forget the Basics
One thing that will never go out of trends is the competency to write easy-to-read, interesting, and beautifully-structured content. Therefore, sometimes if you feel that you should divert yourself from trends and create evergreen content, then give it a go. This kind of copywriting secures the way to attract new and loyal customers for a startup. The rules for writing content for ads, blogs, websites, and press releases are different. So make sure you understand them.
2. Understand SEO and the Art of Customer Communication
Appealing your audience perfectly should be your primary objective when you are finalizing your content copy. We live in a time where the written online communication rules. That's exactly why you need to choose your word wisely and arrange them well. If it's taking some extra minutes for you to select the right words, don't worry about it. It will pay off. Conveying more information in fewer words is an art high in demand today.
3. Keep an Eye on Latest Marketing Trends
Online ad platforms are getting stricter for marketers. Their move has strengthened people's trust in online ads. So you need to know, learn, review, and apply current marketing trends. That way, you will be making the best use of your efforts as great content is not as effective until it is supported by undefeated marketing trends. You need to refrain your efforts from getting obsolete.
Final Thoughts
Make sure you will need to do something different than your fellow copywriters to secure your name in the online marketing industry. And one easy way to do that is not indulging yourself too much in anything you read online. No tutorial or guide will prove as useful for you as communicating with your audience on a daily basis.
Undoubtedly, having a couple of state-of-the-art tools at your disposal will give you an edge over your competitors, but the strongest marketing tool you still got is - Storytelling. Mix your story well with powerful ingredients such as clarity, information, and quality and you will savor the delicious recipe of ultimate copywriting.