The role of effective data and data-sharing technologies in the delivery of services has been highlighted by the COVID-19 pandemic. As the health crisis continues to progress, cloud technology such as Salesforce ensures a little bit of normalcy, helping both businesses and consumers navigate through these incredibly difficult times. Businesses can better connect with customers and partners. Most importantly, organisations are able to work with large data files, thoroughly analysing events and taking personalised actions. Using Salesforce provides greater efficiency and versatility, making it a natural choice. If you want to expand your business in this slow-growing economy, please continue reading to find out what to do.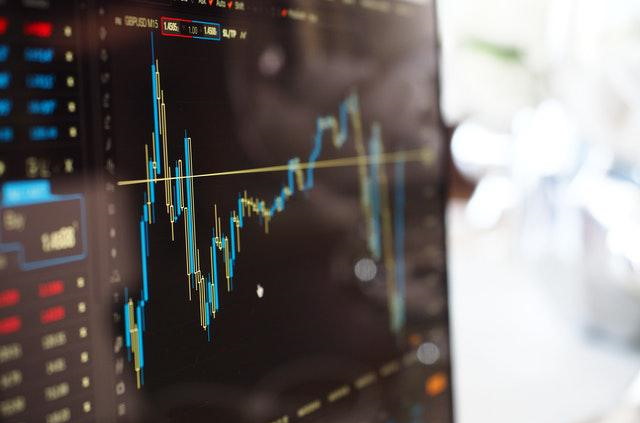 Build a 360-degree customer view
These days, customers are always moving in and out of various digital channels. The result is that the customer journey is considerably more complex than it used to be. New technology and data make it possible to connect with them and provide seamless, personalised experiences. Enterprises, whether small or large, should be focusing on knowing the customer if they want to ensure long-term success. When you have a 360-degree customer view, you can build more strategic sales and marketing campaigns. The 360-degree view of the customer is basically a collection of data, which is stored in one place. Besides basic contact information, you can obtain information about past and present purchases and interactions with the customer service.
By leveraging customer data, you can get a better understanding of people's priorities and preferences. What is more, you can anticipate their needs. Whenever someone reaches out to your company, it doesn't matter who will answer the call because important information is at their fingertips. The customer service representative will be able to deliver a seamless customer experience because they know who the customer is, how they relate to the organisation, what the context of the interaction is, and whether there has been a recent issue. Having a 360-degree customer view doesn't imply creating a new database. Rather than replicating all-important information, selected information is stored is the database for fast access.
A one-of-a-kind solution can be rapidly designed, deployed, and scaled to meet your ongoing needs. Simplus, Australia's first Salesforce partner, is capable of helping you navigate through the process. We've developed expertise in migrating applications from legacy systems into the Salesforce platform. If your business is growing, you'll soon understand that you can't do without customer relationship management software. Just to be clear, Salesforce is more than a CRM; in addition to sweetening the sales conversation, you can manage every aspect across your organisation. You can maximize profitability, behaviours, and satisfaction.
Expand your social media reach
If customers are asking questions on Twitter, Facebook, LinkedIn, and so on, you've got no choice but to be responsive. People will ask two types of questions. While some want to know more about a feature, others are interested in your opinion. In both instances, it's paramount to understand the question before attempting to answer it. Rephrase it using your own words and repeat the questions aloud. Demonstrate that you intimately know your industry, company, and products/services. Social media is one of the most important customer service tools. Pretty much everyone has their eyes glued to their phone, whether they're having a conversation or going out shopping. Responding to inquiries ASAP increases your chances of winning.
Keeping track of various interactions on social networking platforms can be challenging. Even if some sites have an advanced search feature, it's still a great deal of work. Thanks to social CRM, businesses can effortlessly communicate with customers using the channel of their choice. You can integrate a great many applications into your Salesforce and revolutionise your helpdesk. Keep an eye out for reviews and mentions of your brand across social networks. Most importantly, use those insights to improve your marketing strategies. From the dashboard, you can search for any topics and trends. You can take immediate action without having to switch from one platform to the other.

Design apps in a matter of minutes
If a couple of years ago every businesses needed a website, now, every company needs to have its own application. An app can cover critical business operations, including but not limited to product promotion, staff management, and deal closures. In case you didn't already know, you can build apps for free on the Lightning platform, which enables both extensions and integrations. It only takes a couple of minutes, so you can invest your precious time into more useful things. The online platform has the necessary tools for workflows and designing low-code applications. You can build a mobile application on top of Salesforce by using the APEX language, which is a derivative of Java.
If you don't have technical expertise or time, use one of the countless apps that the platform-as-a-service offers. There might be something to fit your business needs. Choose from the pre-built apps from the AppExchange. It makes keeping costs down very easy to manage. Some of the best applications to integrate with Salesforce are Docusign, Groove, and Ebsta. Salesforce offers various enterprise technology solutions to keep routed in the digital world. Make your choice and get your business to the top. You can take it to new heights and become successful in a relatively small amount of time. Keep in mind that even if your system's capabilities are strong, you may still require extra functionality.
All in all, cloud technology can turn out to be a good partner for strategic growth. Make it a central part of your business plan. Almost all modern businesses operate with the help of software solutions such as Salesforce and enjoy innumerable benefits. If you want to take your company to the next level, manage your customers better and manage their expectations from beginning to end. It will help you stand out from the crowd of competitors. The best businesses are constantly seeking new ways to improve, adopting more efficient processes. Go above and beyond to see your company succeed.