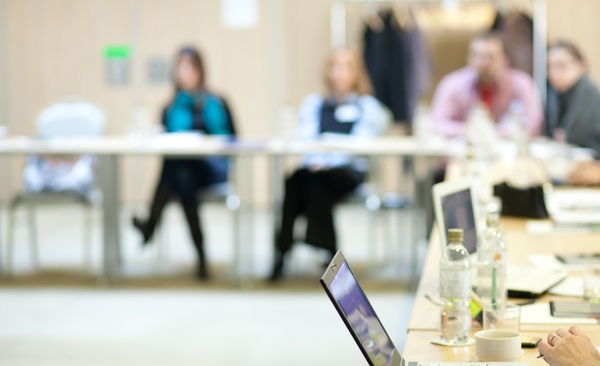 The COVID-19 pandemic triggered the sudden shift to remote work, with many companies scrambling to modernize their working environments. Now, companies realize the need to streamline communications for a distributed workforce globally.
In this article, we'll run through how international direct routing for Microsoft Teams anywhere can help your business during this difficult time. But first, we should understand what it's all about.
What is Microsoft Teams direct routing?
Direct Routing is the process of routing Microsoft Teams to PSTN or a traditional phone network. Although Microsoft Teams is used internally as a communication channel, Microsoft created a way for it to be utilized as a business phone system or PBX.
Direct Routing lets you connect Microsoft Teams to a range of telephony providers so that your business can benefit from cheaper call rates, better support, and more flexibility.
To whom is direct routing meant for?
Direct Routing is designed primarily for those organizations set on using Teams as PBX but are still looking for more flexibility than Microsoft teams pre-set calling plans.
Any businesses that match one or more of the following criteria is a good candidate for considering this tool:
Consistent User of Microsoft Teams
Any business that's deeply dedicated to using Microsft Teams for their internal communications can use this platform for external communications too. This means you'll have less need for a separate PBX, save on costs, and enjoy better integration between systems.
Limited In-House Expertise
Does your company have a small IT team or none at all? You may need external support if you're considering to use Microsoft Teams as PBX. Find an experienced Microsoft Teams direct routing provider to have a step-by-step guide on account management and equipment installation.
Need for More Flexibility
Microsoft teams calling plan doesn't really offer much in terms of flexibility as it provides no room for negotiation. This makes Direct Routing a reasonable choice for any business as it allows more outbound calls, even if they are international.
The Benefits
Now more than ever, businesses are depending on communication technology both internally and externally. By choosing Direct Routing, you get to take advantage of the following benefits:
Do you like the idea of having unified communications? By using Microsoft Teams as PBX, you're making a huge step forward for your business. Through direct routing, your Teams platform converts into a full-fledged business phone system having true unified communications ability.
In short, you're combining your company's internal and external communications into a single tightly-knit system. You now have a simple and easy-to-use platform that has all calling, chat, meetings, file-sharing in one convenient place.
Choice of Provider
Direct Routing allows you to pick your choice of a third-party provider to manage and host your PBX. Selecting the right provider can help you save huge amounts of upfront and ongoing costs while gaining a large amount of expertise and reliability.
By having a third-party provider, you also get to have more control over your company communications.

Keep Existing Numbers
Switching to Teams for PBX doesn't mean you'll lose old numbers. You get to keep your existing ones together with any new DDIs that you need.
Being able to keep your phone numbers is quite helpful for business continuity and identity. Moreover, you save time and money by not needing to replace business systems, materials or add extra lines and users.

PBX and Call Capabilities
Microsoft Teams offers a lot of features, including file transfers, video meetings, Office 365 integration, and many more. But if you convert Microsoft Teams into your PBX through Direct Routing, you can take advantage of voice to make and receive calls from Teams to landlines and mobile phones.
Adding voice and calling functionalities to Microsoft Teams unlocks PBX features and access to traditional call features. You can get call features like auto-attendant, call transfer, holding, location-based call routing, queues, speed dial, simultaneous ringing, voicemail, Meeting Rooms, etc.

Hassle-Free Migration
Migration is a breeze with Microsoft Teams Direct Routing makes, especially for IT administrators. You just can't imagine all the stress it takes to create, implement and maintain an IT infrastructure that supports an entire business.
Through Direct Routing, your IT administrators don't need to rush to plan and execute company-wide migration. They simply run adoption programs and batch migrations while letting the Teams users and non-Teams users communicate.

Direct Routing Is the Key To Remote Working
Right now, many businesses and employees are working from home due to the pandemic.
It's crucial for the company as well as for employees to be connected to the business infrastructure and workforce. This is to keep morale and productivity levels high and bring back business functions to normal.
As a business owner, your remote working strategy should consist of communication and collaboration tools and systems, and this is where Teams Direct Routing is the answer. Teams Direct Routing aids your business communications to remain strong and connected during this unusual and new way of working.