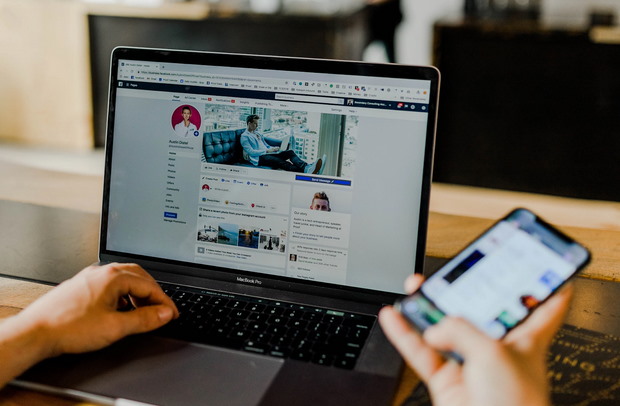 Although we are transitioning to returning to our normal lives after the COVID-19 pandemic, many of the new routines that changed how customers engage with brands are here to stay. And that includes some digital marketing practices.
We look at several digital marketing reports released recently this year to see how much things have changed since last year – and also, how much they've remained the same.
Social media marketing remains a dominant force, but some channels perform better than others
In this day and age, not having social media presence for your brand is pretty much equivalent to not having a business logo. But creating a voice for your brand is just the first step – and for this year, some marketers have chosen to amplify their message by prioritising certain social media channels over others.
The changing priority when it comes to social media channels should come as no surprise once you look at how differently each of them performs. In HubSpot's 2021 Not Another State of Marketing Report more businesses state that they focus on maintaining their Instagram, Facebook, and Twitter accounts compared to other social media channels – and, yes, the priority is precisely in that order. Yet, when it comes to return on investment (ROI), Facebook shows far better performance compared to the other two.
The takeaway: Know the metrics that count for your marketing ROI. Some channels may perform better in engagement, others in lead generation. Decide what to prioritise from there.
Video continues to be the preferred content type, but lengths and formats matter more
Video content may require more initial spending than any other marketing tactics, but Biteable states that more than 60% of marketers claim it has better ROI than Google Ads. Thus, it doesn't seem odd when Hubspot's report reported that videos remained marketers' favourite content form this year. Not all video content performs admirably in front of an audience, though – lengths and formats seemed to matter as well.
HubSpot reported that engagement tends to peak at five minutes-length videos and go steadily downwards from there. And when it comes to video format, Biteable reports that the top three most popular types in 2020 are presentations, ads, and explainers.
The takeaway: Short-form videos perform better than other content – but you don't have to make new ones from scratch. Consider turning existing images and written content into video forms. It's possible to do this in-house – many available tools online are relatively easy to use, even for beginners.
Search engine optimisation (SEO) is still important, but the techniques are changing
More than 60% of marketers still use SEO as part of their marketing strategy in 2021, according to HubSpot's report, even as social media marketing usage continues to rise. Though classic techniques, such as keyword targeting, remain a priority, newer ones, such as mobile optimisation, are now also preferred.
The emphasis on mobile shouldn't come as a surprise. Most of the world, including Australians, will use mobile phones to go online in 2020 – more than any other devices. Users expect websites to perform as consistently in mobile-based interfaces as they do on desktop, and marketers should prioritise creating a seamless experience in both forms.
Daniel Florido, Director of Pixelstorm, agrees. "Not all websites are optimised for mobile. Some of the web designs and formats used for desktop interfaces don't translate well to mobile." As Chief of Web Design & Development, he is also well-aware of the different demands the same user can have when engaging the same website on different devices. "Users have higher loading speed expectations for mobile sites. If it doesn't load quickly enough, its performance will suffer."
The team at Google summarises this best. They found that a mobile site that takes 1 to 3 seconds to load would cause a 32% increase in bounce rate. That rate increases to 90% if the site loading time takes 1 to 5 seconds. Conclusion? Not optimising for mobile will hurt your search engine rankings.
The takeaway: Make sure your websites perform well when accessed from different devices, not just in design but also in load time. With mobile users at an all-time high, providing a better site experience to mobile users can impact how well you perform in search rankings.
Many things have changed in 2020, including how brands choose to market themselves. Some of these changes stayed the same in 2021, while others are even more rapidly adopted by marketers. Choose which trend makes the most sense for your brand to follow, and see whether you can reap the same benefits as others have.