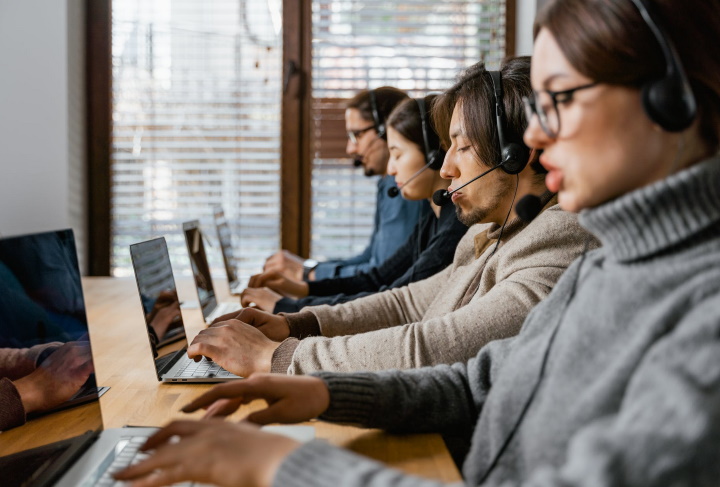 As physical workplaces continue to open and are starting to go back to the typical 9-5 work hours, employers and businesses need to rethink some of their existing policies and strategies. They also need to think about their employees and invest in the business for the overall benefit of the workplace.
With that in mind, here are three key areas that businesses need to give attention to and invest in now that physical workplaces are reopening in full swing.
Better Telecoms Solutions
Business connectivity always requires the best telecommunication solutions. Whether it is a corporate internet package or on-premise PBX, it becomes very difficult to carry out your day-to-day business operations without the proper communication channels. Research also suggests that effective communication within a business can positively influence employee performance. And for that, employers need to invest in telecoms solutions, both for internal as well as external use.
You can start with your company's corporate internet setup and video conferencing systems. If the pandemic has taught us anything, it is that the world cannot do without good internet, and quality video feeds. Next, work out the wireless connectivity systems in your office premises so that your employees too can connect wirelessly. You should also look to upgrade your call center support system if your business has any use of that.
There are also many other areas you can bring improvements to. Visit the link www.junotelecoms.co.uk/ to get a more concise idea regarding this. Juno Telecoms can also provide you with the services you are seeking. So you can go ahead and inquire about their services, and discuss specific telecom solutions for your business with them if necessary.
Computer Literacy Training
A lack of adequate computer literacy caused a lot of trouble for many employees working from home. It is, as the New York Times puts it, one of the many "tech headaches" that these people had to face. The importance of knowing your way around your computer, and the ability to fully utilize various web apps and software became mandatory during the pandemic.

However, millions of people had to struggle with their computer and designated virtual workspace, mostly because they were not trained on how to use it. This was especially common among the much older generation of employees, who did not grow up with smartphones and computers in their hands.
As offices have reopened, employers should use the opportunity to get their employees acquainted with some of the tools and software the company uses or might use in the future. It is also important to train employees on communication tools like Slack, how to give and attend online presentations, and maybe how to use a writing tablet by hotplugging it with their computers. At the same time, employees should also know how they can stay safe online, and keep their personal information secured.
On-Premise Mental Health Facilities
When physical offices reopened, a survey suggested that 1 in 3 employees was facing mental health issues after returning to work. A lot of these mental health problems were arising because employees were afraid of returning to the workplace. They were concerned about their safety and health. The survey also said that the thought of leaving the work-from-home environment also contributed to this problem. Many people had gained a sense of autonomy while working from home, which was about to go away, now that they were coming back to their workplaces.
Even before workplaces reopened, people were struggling with their mental health. A lot of these issues arose from isolation and social distancing. The anxiety and depression were also seen due to other issues like fear of missing out, the fear of the pandemic itself, being confined to their homes, and so on.
Hence, as workplaces reopen, employers need to think about their employees' mental health. Everyone needs to be prioritized in this regard, and there must be arrangements for proper counseling within the workplace. On top of that, the workplace itself needs to be more employee-friendly, such that they are allowed to ease back into the physical work environment gradually.
Having established all that, we can see the importance of investing in these areas. Proper investments will see these areas flourish, and that, in turn, will help businesses, as well as their employees, get better returns.