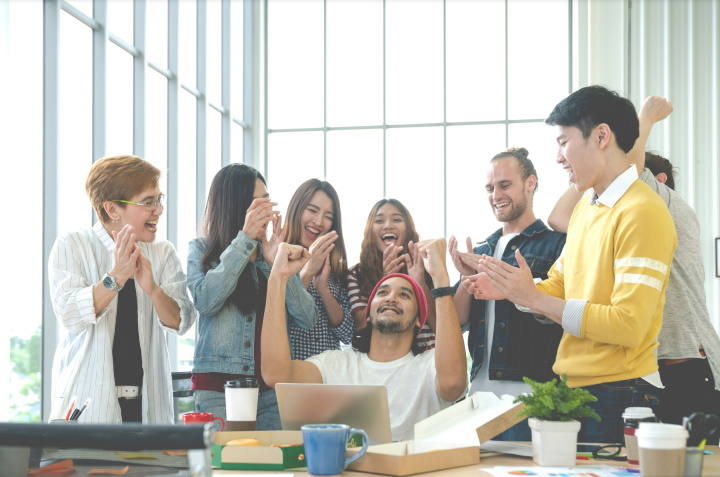 Running a business comes with a lot of difficult tasks. One of the most difficult tasks is creating a positive and productive office environment. On paper, it sounds relatively easy – but putting it into practice is entirely different. After all, if you have an office with a significant number of employees, then that's a lot of personalities that you need to keep happy, which is never straightforward.
Depending on your level of experience as a business manager, you might already know some tips and tricks on how to create a positive office environment. However, if you need some help, here are some easy ways you can do this. If you follow these suggestions, your office will experience a major boost, and your employees will be much happier.
Play team games
Of course, work is the priority. You can't allow your office to turn into a party spot, as employees will never work to their maximum. But – and this is very important – you must allow some room for fun and freedom within the office. Otherwise, employees will quickly become bored and stressed.
One of the best ways to add an element of fun to the office is by playing team games during breaks. For example, while your team is eating lunch, you could all play online games on your phones for some light-hearted yet competitive fun. You could even play Star Wars games. Click here to discover the best Star Wars-themed games.
Give lots of feedback
When you give feedback to your team, be it positive or constructive, it's going to give them a boost and push them in a clearer direction. This is an effective way to boost your office environment, so make sure to give feedback out on a regular basis. For example, you could do one-to-one meetings with individual employees every Monday or Friday.
Create a relaxation area
Every office needs a relaxation area. A relaxation area gives employees somewhere to relax and unwind when they need a break or simply want somewhere to go and chat with their co-workers in peace.
Your relaxation area doesn't need to be overly expensive. Some sofas and tables are recommended, as well as (potentially) some games, such as a dartboard on the wall.
Insert some green, eco-friendly décor
The world is going crazy about the environment right now. So, if your office is looking a little dull, you should spruce it up with some green. Adding some plants around the windows – and even the desks – is a great idea. Your employees will definitely appreciate it.
Add some motivational art and quotes to the walls
If your office walls are bare, then you should fill them with motivational art and quotes. This way, whenever your employees see it, they'll feel an immediate lift. For extra effect, you should ask your team if they have any art suggestions for the wall. This way, everyone gets to have a say and feels more included in the process.
Allow employees to talk with each other
Lastly, allow your employees to talk with each other. Some offices are insanely strict and don't allow this – which is never a good idea. Employees are social beings and should therefore be given the freedom to talk. Of course, there should be a limit (as work still needs to get done), but as long as talking is done in reasonable amounts, then it's more than fine.