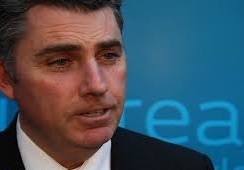 Sydney 18 June 2013. Despite extending the $15,000 first home buyers grant on existing homes to 1 January 2016, the NSW 2013-14 Budget has left first home buyers out in the cold with the failure to reintroduce the First Home Owners Grant for existing properties, according to the Real Estate Institute of New South Wales.
"The Budget was an opportunity for the NSW Government to reinvigorate the property market with a reduction in stamp duty rates and the reinstatement of first home buyer incentives on existing properties," REINSW CEO Tim McKibbin said.
"They have failed.
"We are very disappointed NSW first home buyers continue to be disadvantaged by the decision not to reinstate the First Home Owners Grant for existing properties.
"We are not satisfied with the grants being limited to new properties and neither are first home buyers, who instead of purchasing new properties are choosing to purchase no property at all.
"The most recent data from the Australian Bureau of Statistics clearly shows the first home buyer market is in crisis," Mr McKibbin said.
The number of first home buyer commitments as a percentage of total owner occupied housing finance commitments was 14.3 per cent in April 2013.
"The percentage of first home buyers in the marketplace is getting very close to the record low of 12.5 per cent in March 2004 and is well off the all-time high of 29.5 per cent recorded in May 2009.
"It is very disappointing that the Government has not recognised the failure of this policy and amended its policy to include existing properties.
"Many first home buyers are not interested in purchasing new properties. The scheme introduced last year has failed to date because it assumes that supply is being hindered by demand from first home buyers for existing properties. It implies that by redirecting first home buyers to new properties it will solve the supply problem. The truth is, supply is hindered not by first home buyer demand but by a convoluted, inefficient planning system and a tax system that is overly dependent on property.
"It is time for the government to recognise the critical role first home buyers play in the property market and implement what really needs to be done to help them – reinstate the first home buyers scheme for existing properties," Mr McKibbin said.
The First Home Owner Grant was due to be reduced to $10,000 on 1 January 2014 and will now remain at $15,000 until 1 January 2016.